I can't believe how long it's been since I met the fabulous lady in these pictures--I was a college freshman and new member of Kappa Delta and she was a TU alum and very integral to the operation of our chapter. So of course it was AMAZING when she asked me to take pictures of her and her gorgeous family!
these are the kiddos--Will (the oldest), Drew (next in line) and Landon (littlest bro)--aren't they cuties?
and they make such an adorable family!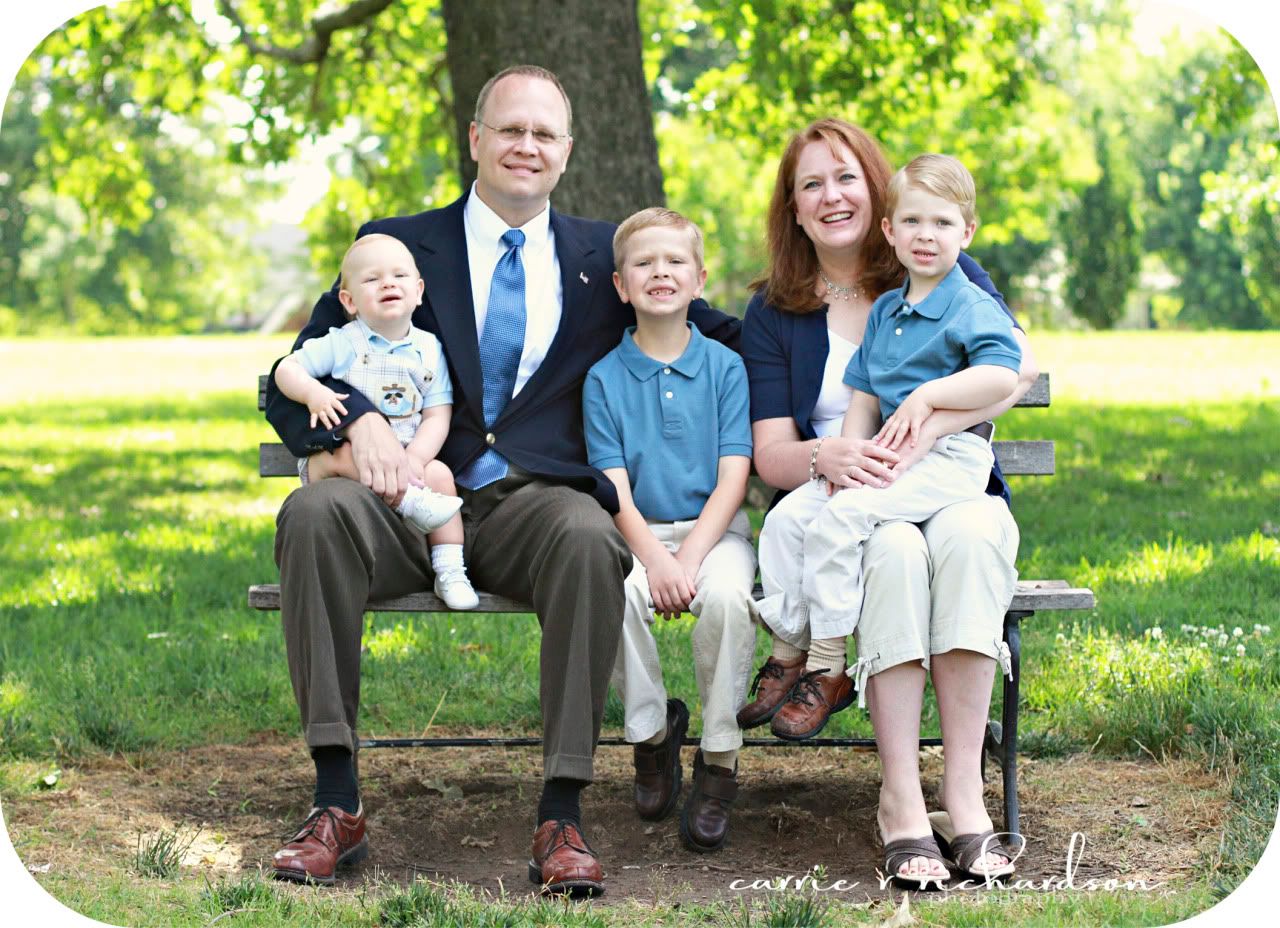 thanks again you all!