I knew this wedding was going to be amazing from the moment I stepped into the Party Barn--and it wasn't the location or the beautiful table arrangements or the horses or the perfect weather. No, it was that I walked up to Julie, introduced myself (we'd only talked on the phone and via email) and she said "no handshakes, friends hug, and we're gonna be friends by the end of today!"
she was right :)
this wedding was held in candler, nc, and wow, wow, WOW! eye candy everywhere, a super-fun bride and groom, and fantastic weather--I couldn't have asked for more.
let's start with the dress: geeeeee-orgeous!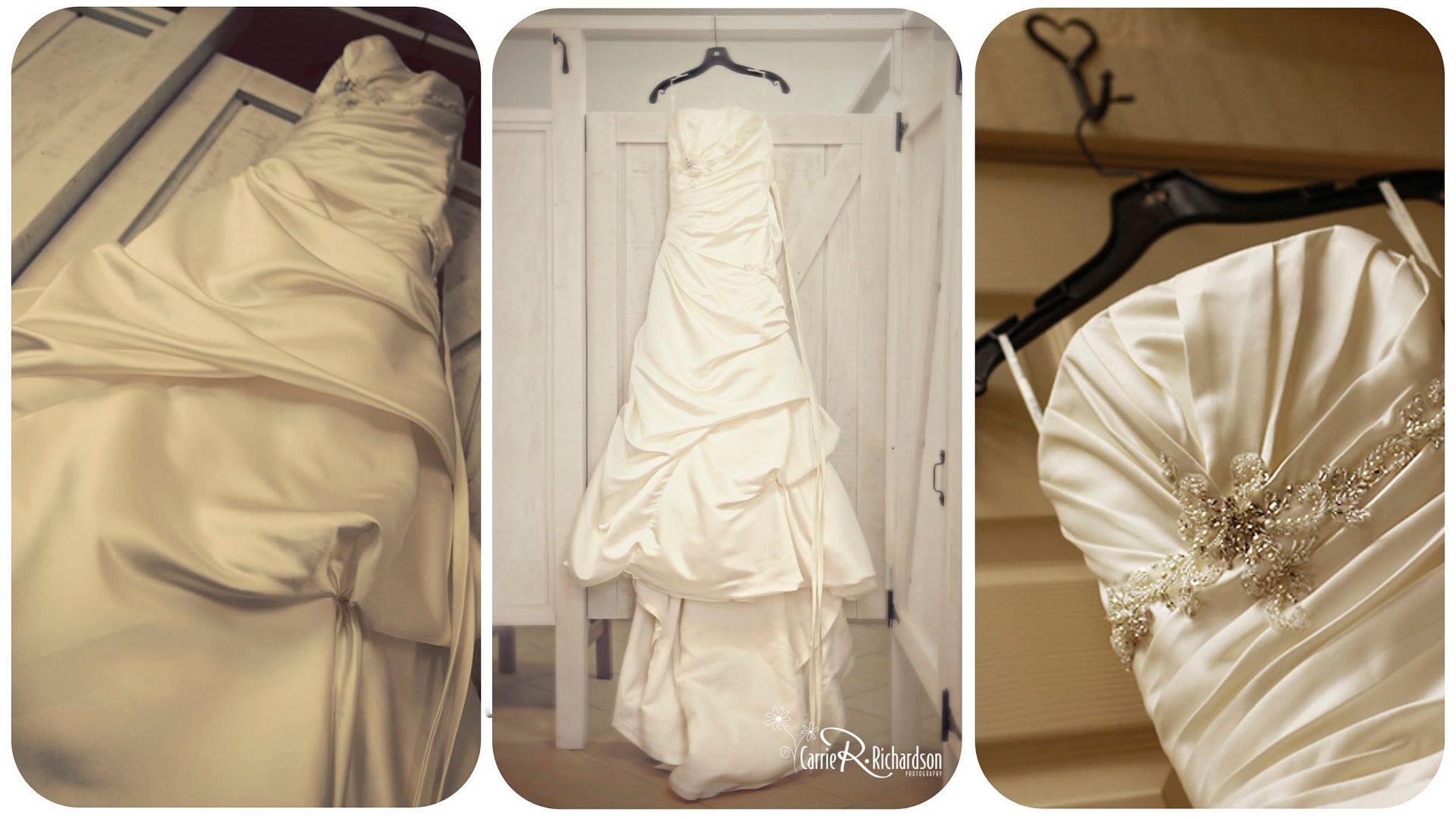 and a touching ceremony--justin's dad officiated.
and so many details--burlap, logs, candles, handmade soap, bird's nest--just made everything gel!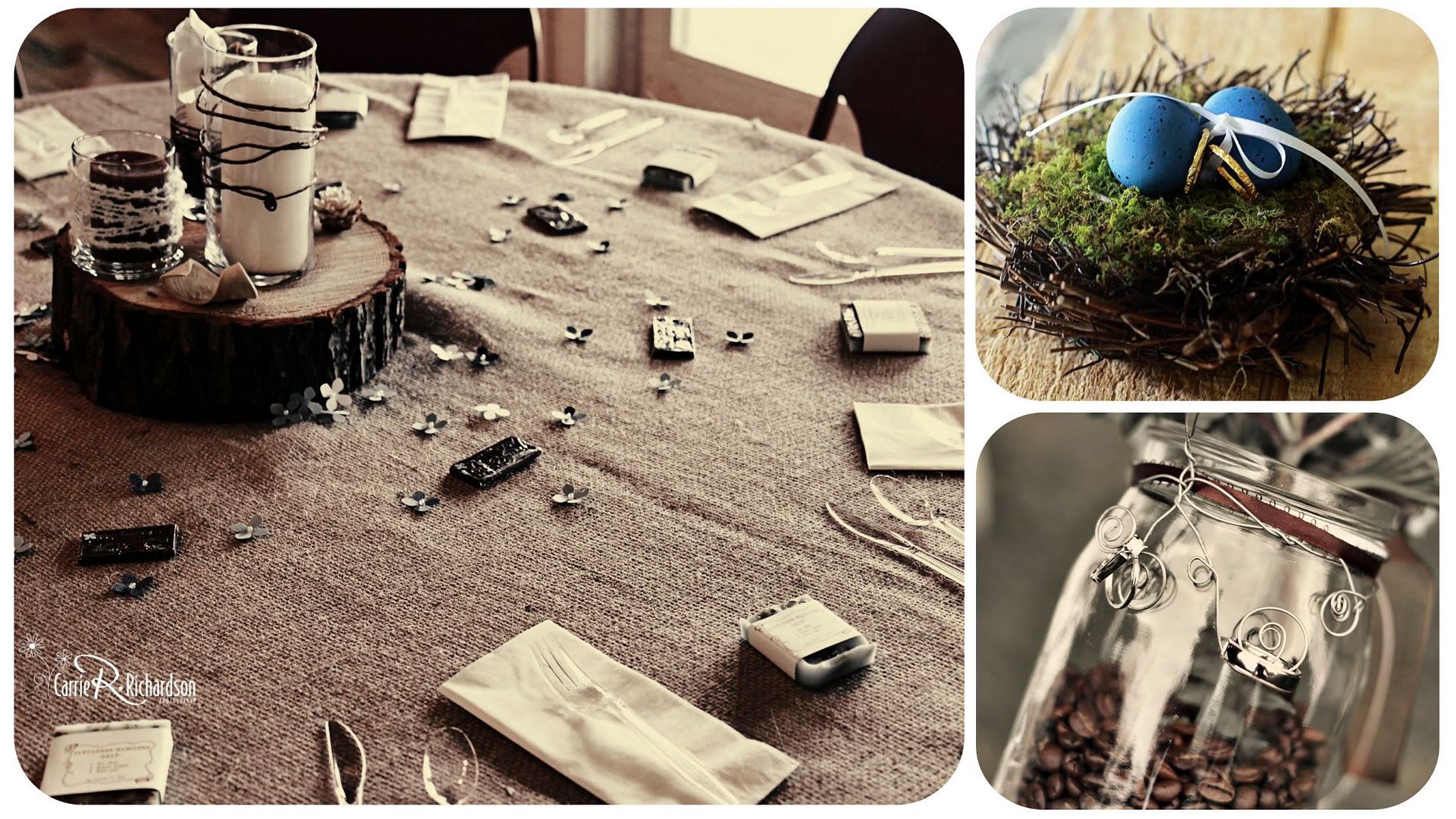 and see that dress-worn by justin's grandmother.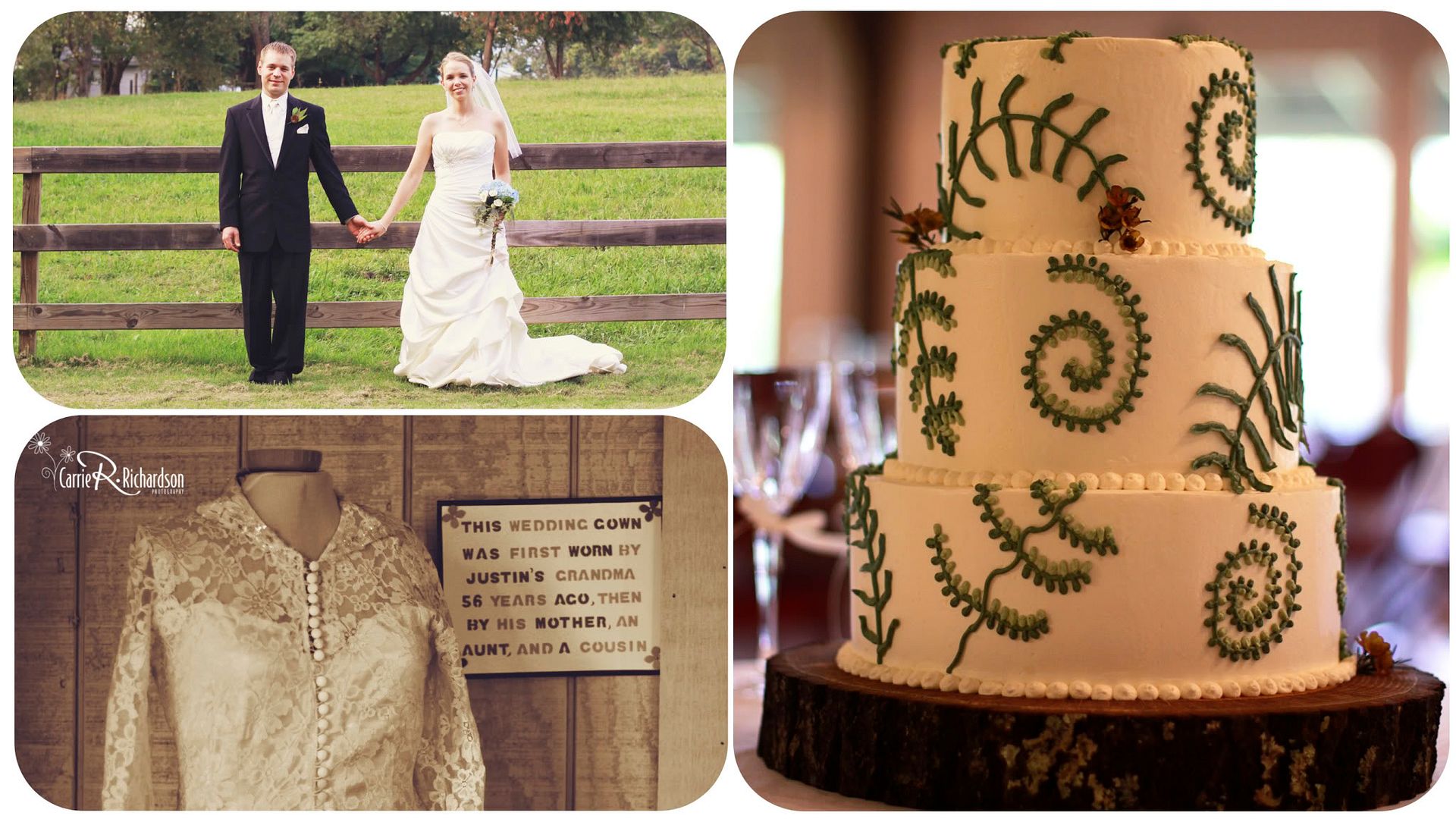 the grandparents? they were PRECIOUS! and grandpa was persnickety in a very awesome way :)go check out the
cream-of-the-crop album on my site
and you'll see what I mean!
can't you just see how much they love each other? so touching, so adorable!
julie and justin allowed a lot of time for pictures between the ceremony and the reception--it helped a lot that everything was in the same place--and I know they are so thankful they did! check it out...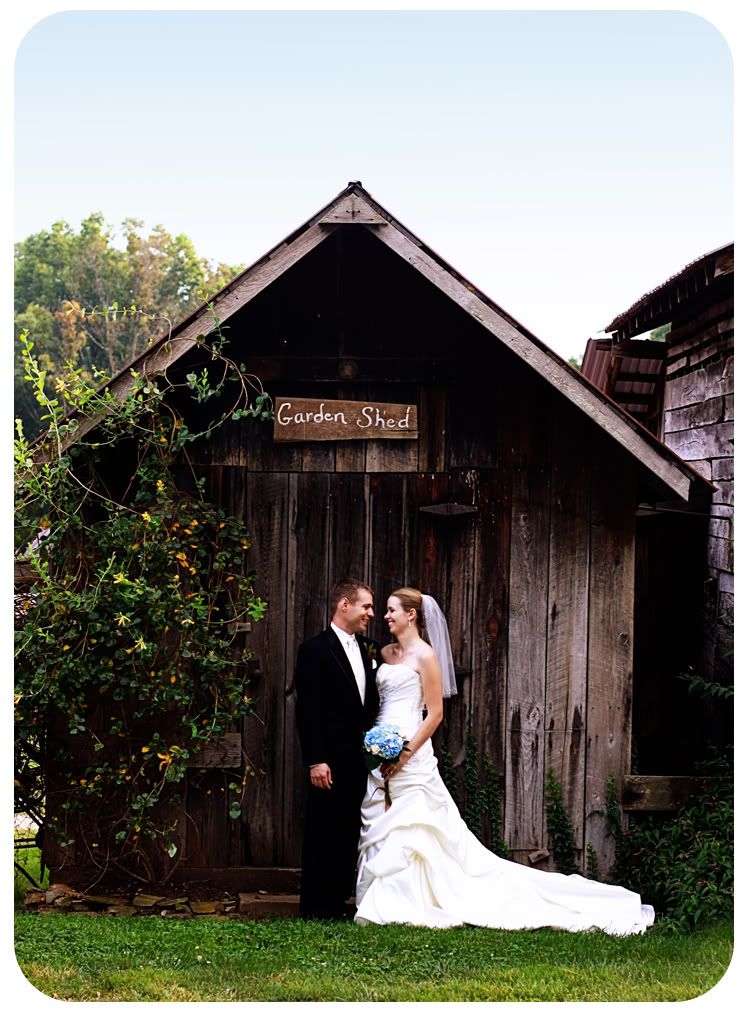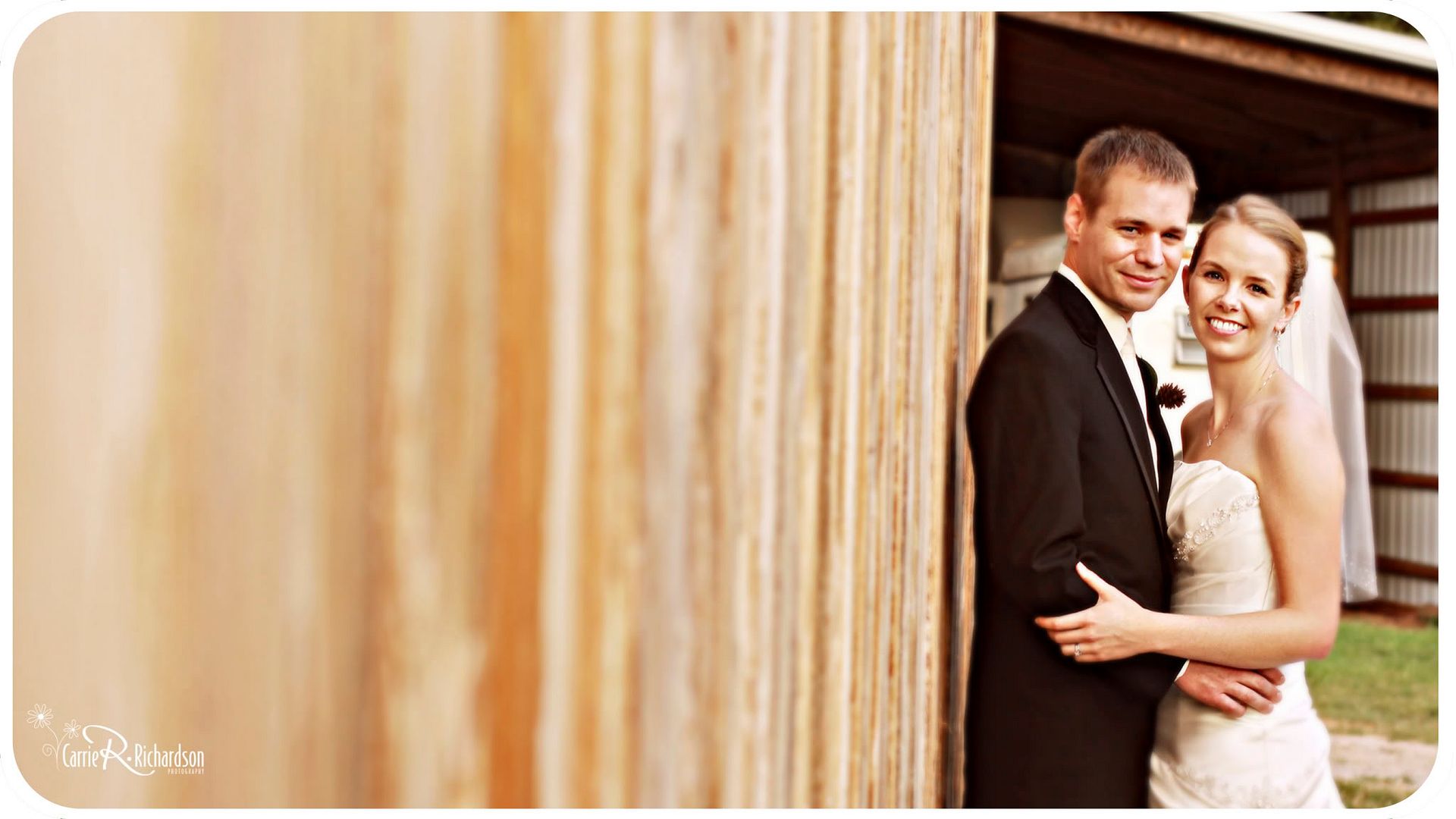 our own special take on "
American Gothic
"--SO appropriate for a barn wedding.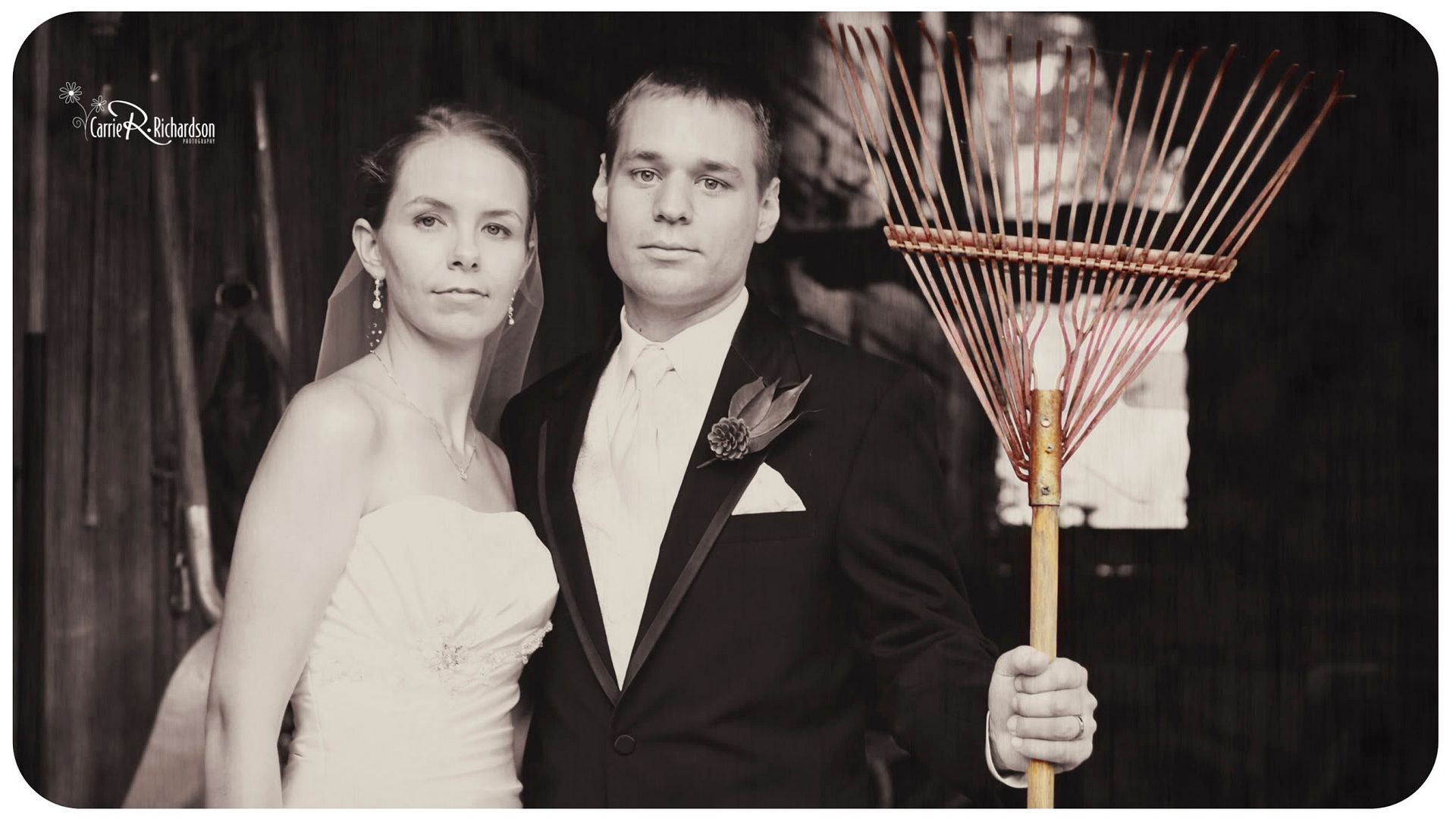 and this is the bride's (and my) favorite couple shot of the day!
and I LOVE this ring shot!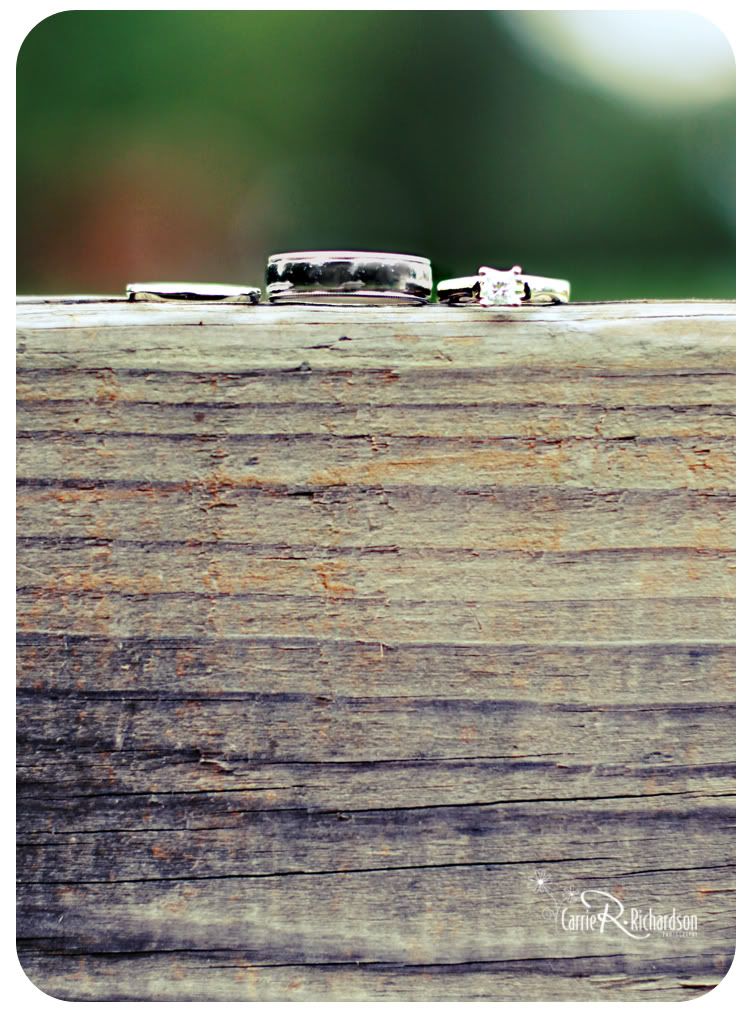 their flowergirl was a doll!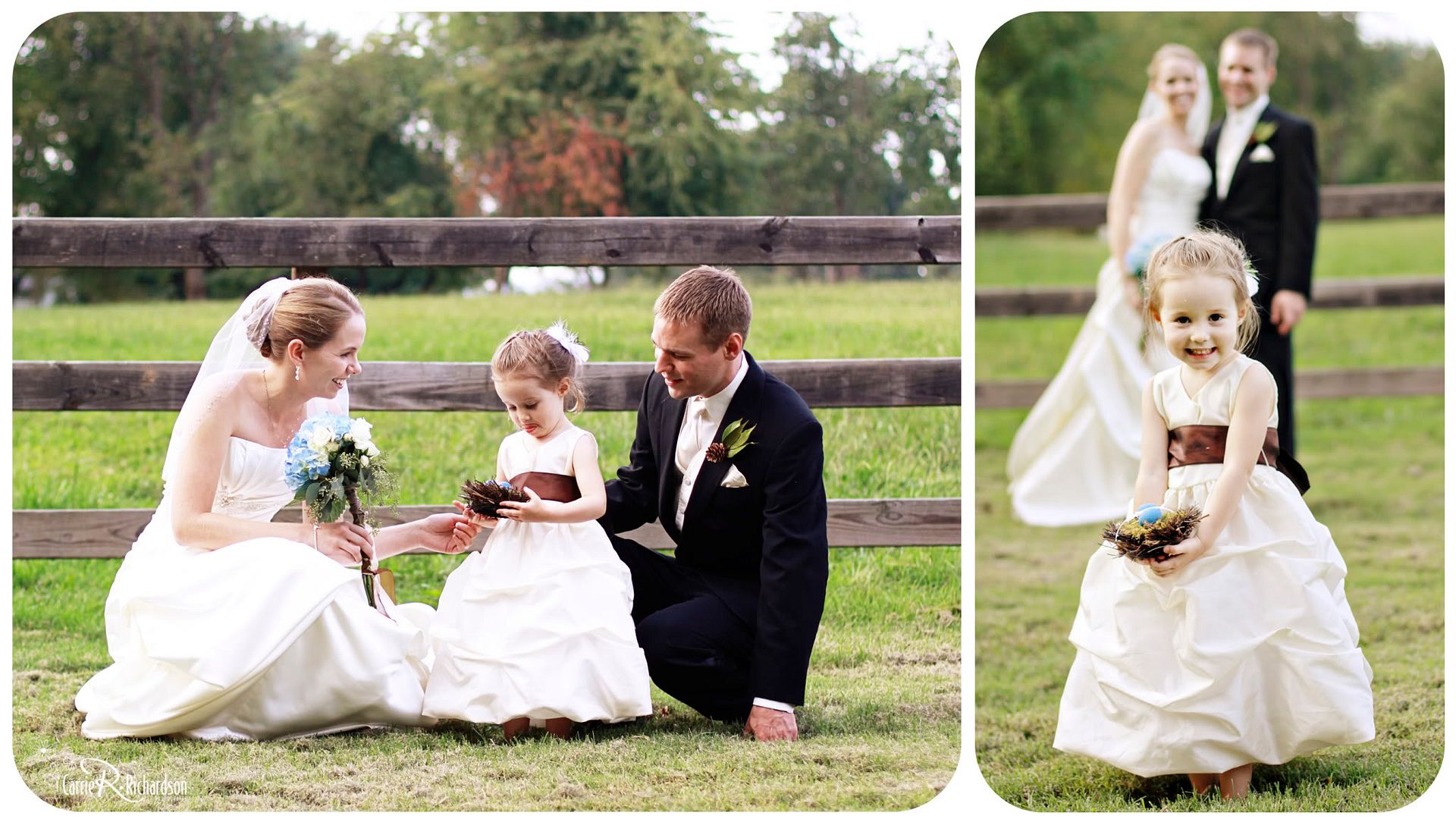 their programs were beautiful in their simplicity--and Julie and Justin learned something special for their first dance--the guests LOVED it! I did too! :)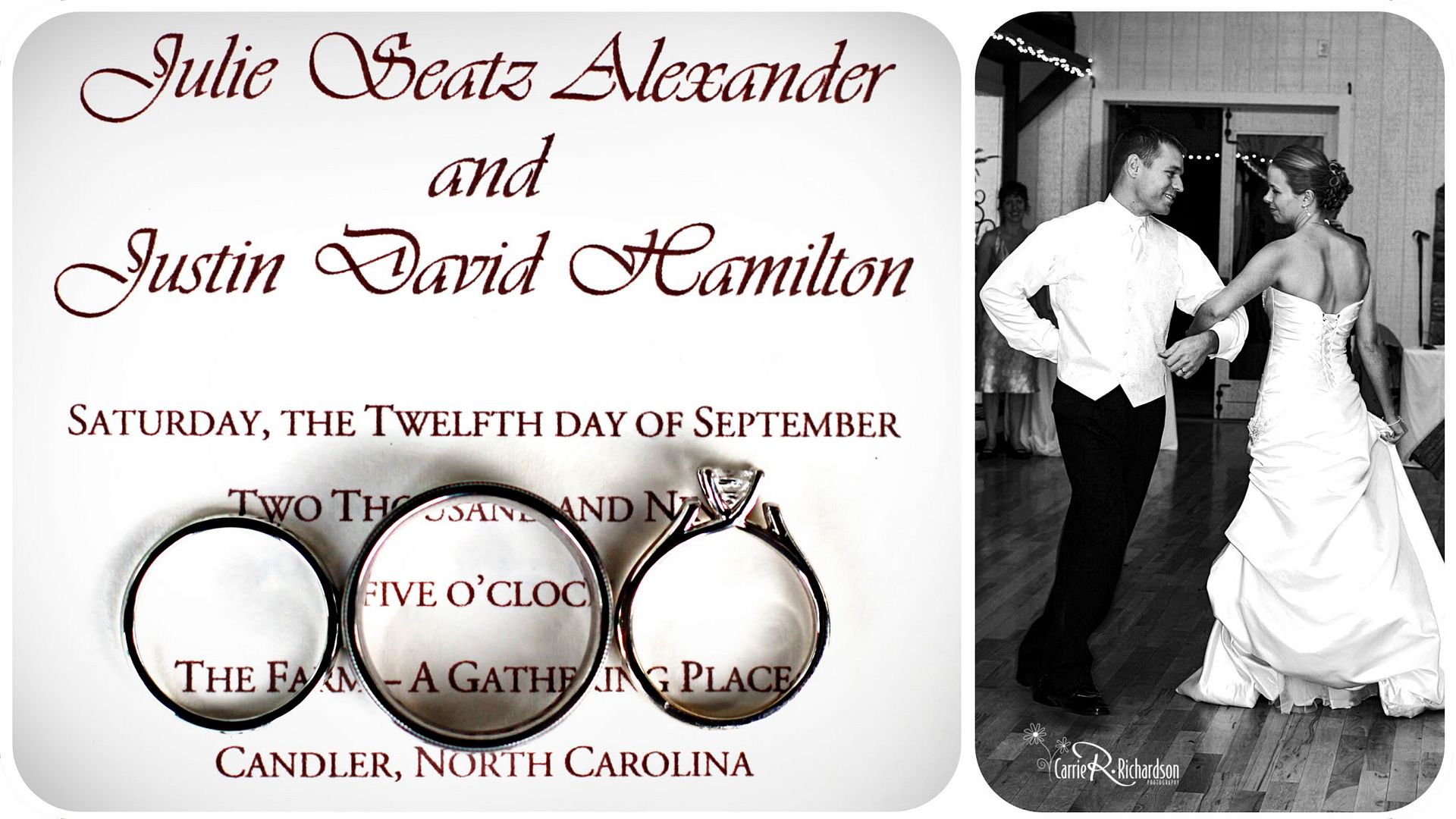 the party barn at night!