this is my friend karen and her fiance rich. I've known karen for...let's see...well, I guess we met four years ago. we bonded over graduate thermodynamics taught by a man who was, literally, from transylvania. and had a dracula accent. it was excruciating--we cried together and laughed together (at tests. while taking them!) and celebrated the final by enjoying both icecream and beer. it was THAT bad.
anyway, after that horrible shared experience we talked sometimes and tried to get together, but nothing ever ended up working out, really. but then she was leaving for england to go to grad school for a year and I *had* to attend her going away party.
and during the year she was across the pond we emailed and talked more than we had in the previous three years! (not counting all things thermo) and then one day I got the BEST email! rich had proposed, they were getting married in the states and she wanted ME to do the honor of photographing her wedding!! and, could they please please get some engagement pictures while rich was visiting?
um, YES, of course!
so (and sorry for the all the words, I promise there will be pictures in just a sec!) when talking locations, with karen and rich half a world away, I asked where they met and if there was anything special to them. they said that they met for the first time at a train station: this train station...
so we went to the new amtrak station in downtown durham!
this is my favorite from the whole session--just look how happy they are!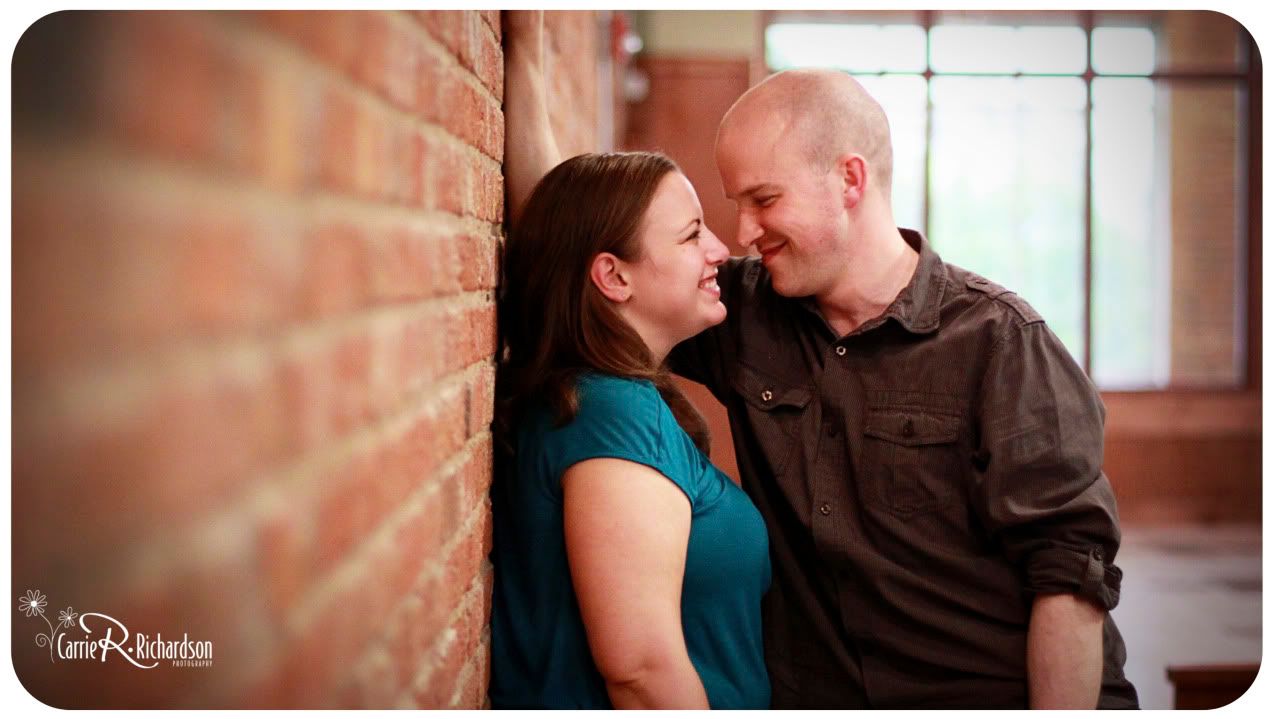 we tried to kind of re-create their real life meeting--rich saw karen before karen saw rich--see?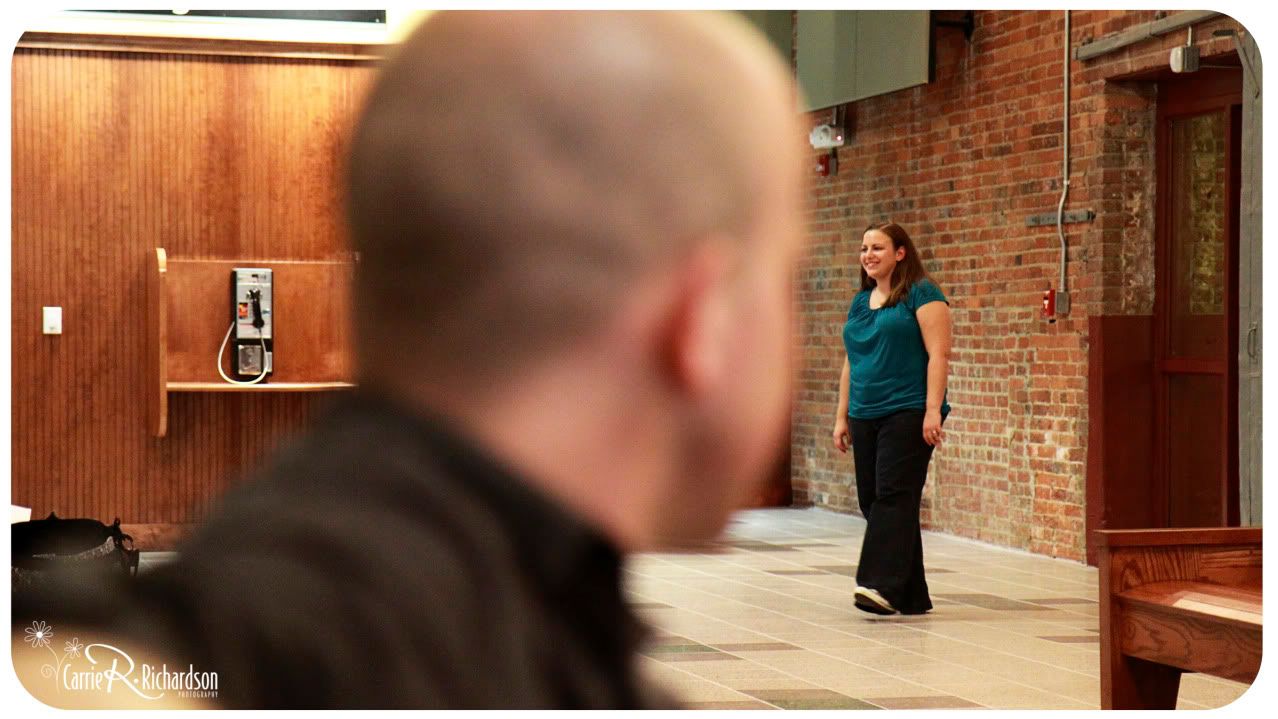 see that rock in their hand (I mean the one in their hands, not the one on her finger!!)? on the day rich proposed he saw the rock on the ground right near where he asked her--and it looks kind of like a heart. SO sweet!
and I LOVE how sweet they are--and check out those chuck taylors!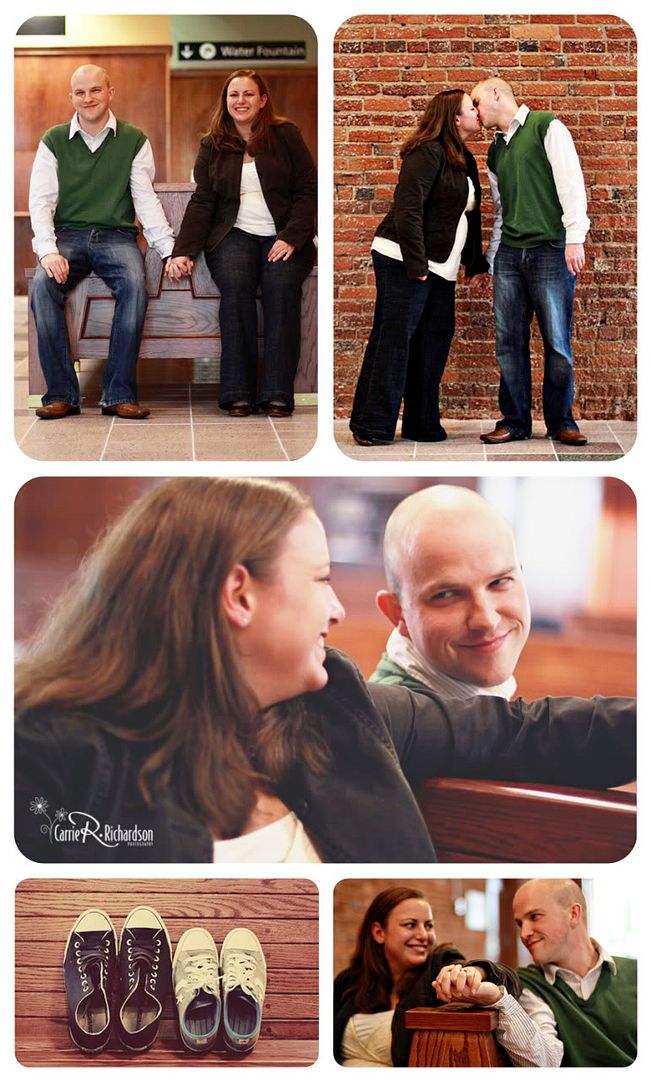 doesn't the bus station bench look awesome in this one?
so precious. so romantic. so THEM. :)
karen and rich, thank you so much for sharing your story with me and for asking me to be a part of your big day! and rich I am so excited for you to move here SOON! I look forward to sharing many beers and dinners out with you two! and I can't wait for your wedding in april!!
[and, fun fact? karen and rich are getting married the week after I am! matt and I have set a date!! can I TELL you how excited I am about how fantastic april 2010 is going to be? I can't believe it's only 5 months away!]