if you missed the beginning of this fantastic wedding, go take a gander
here
!
the light that evening was just GORGEOUS! the weather was just amazing too--you could not have asked for a better evening temperature for an outdoor fall wedding! and that huge tree at the front was so majestic--what a beautiful backdrop for starting your new life together!
and such a sweet kiss!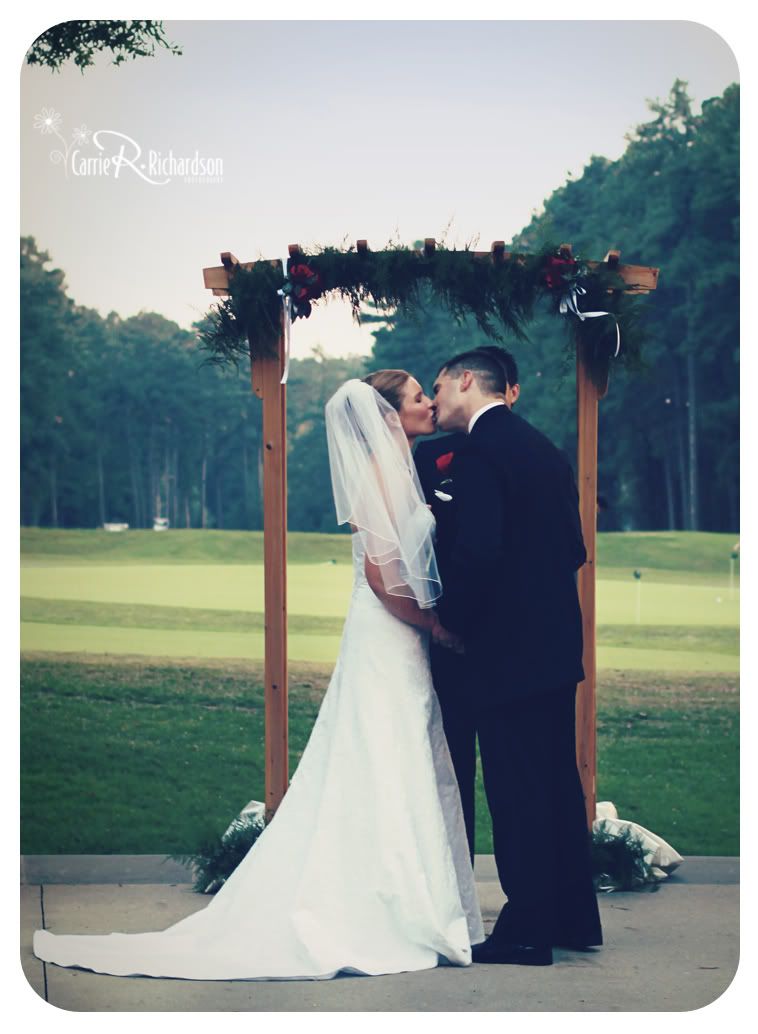 here's the whole wedding party--did they look amazing or what?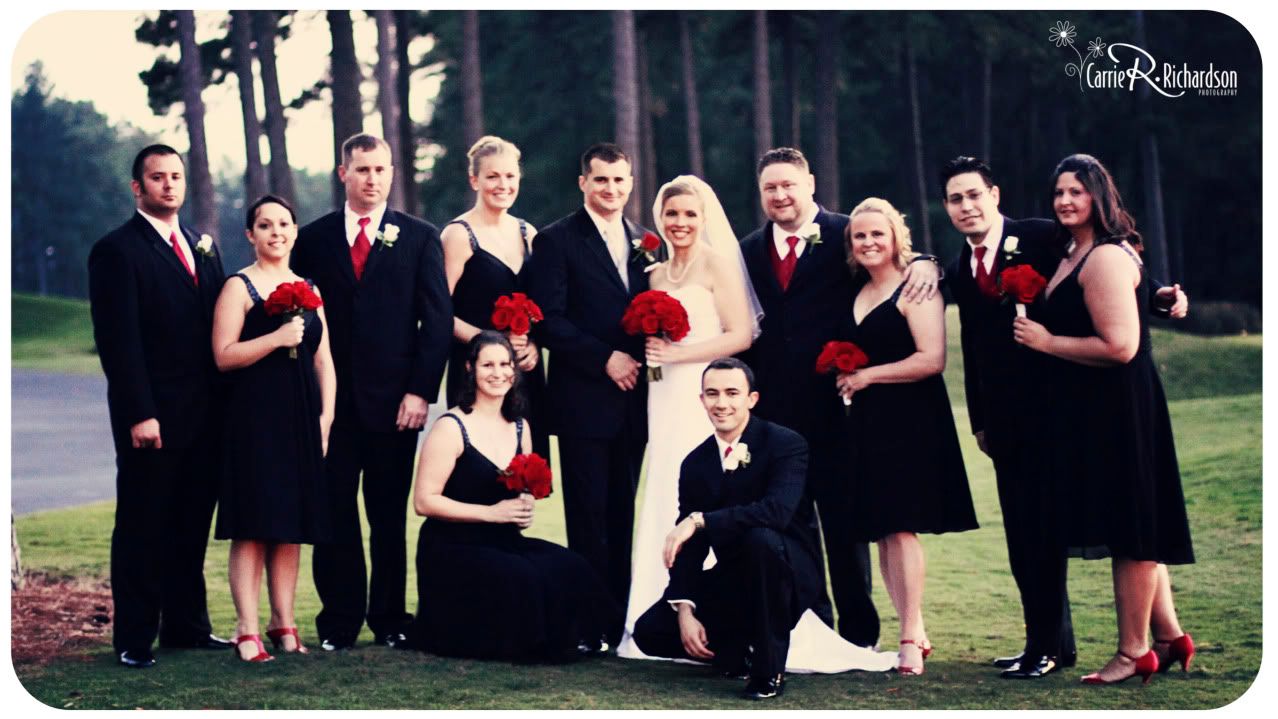 the blushing bride, the dashing groom and the elegant cake topper--wow!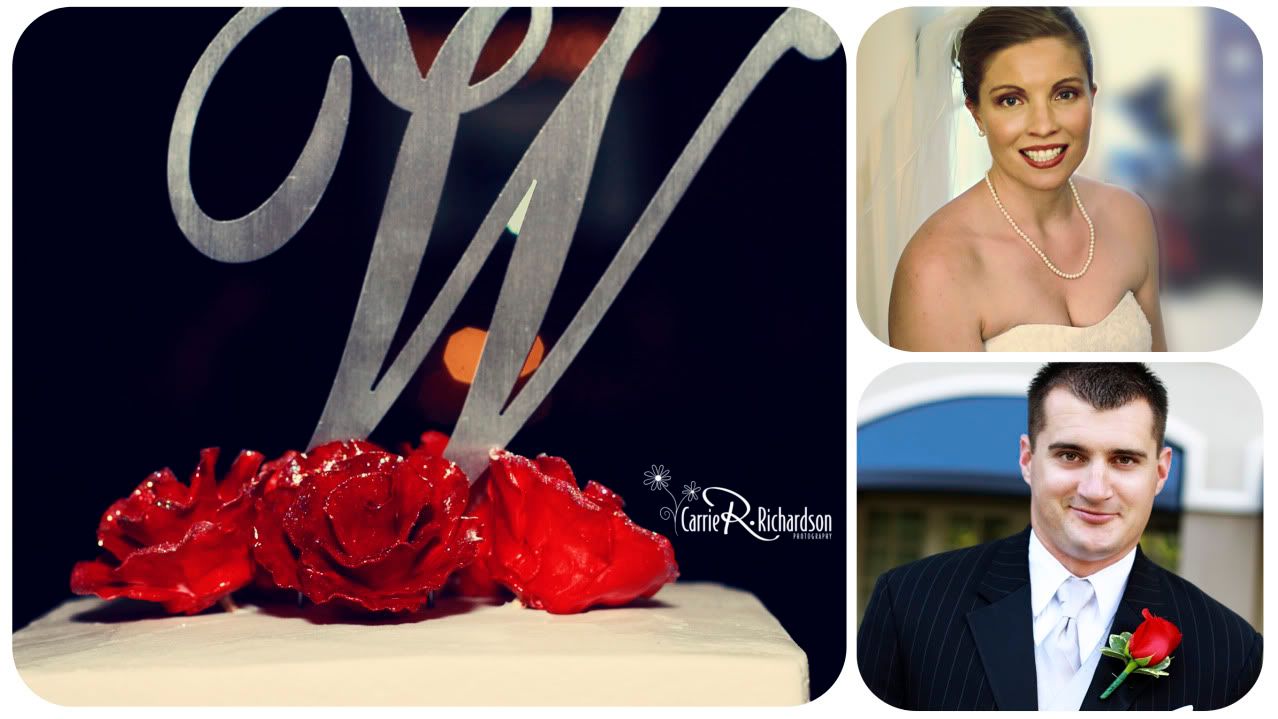 as the light faded and we moved indoors for the night, I was just bowled over by how varied and beautiful the Washington Duke Inn is on the inside. And some of the staff members were just SO polite and helpful--and I really appreciated that! They made me feel right at home and like I was an honored guest at the same time! :) but moving on...
the ballroom was pretty incredible. I loved the magnificent chandelier! here's jeff and leah's first dance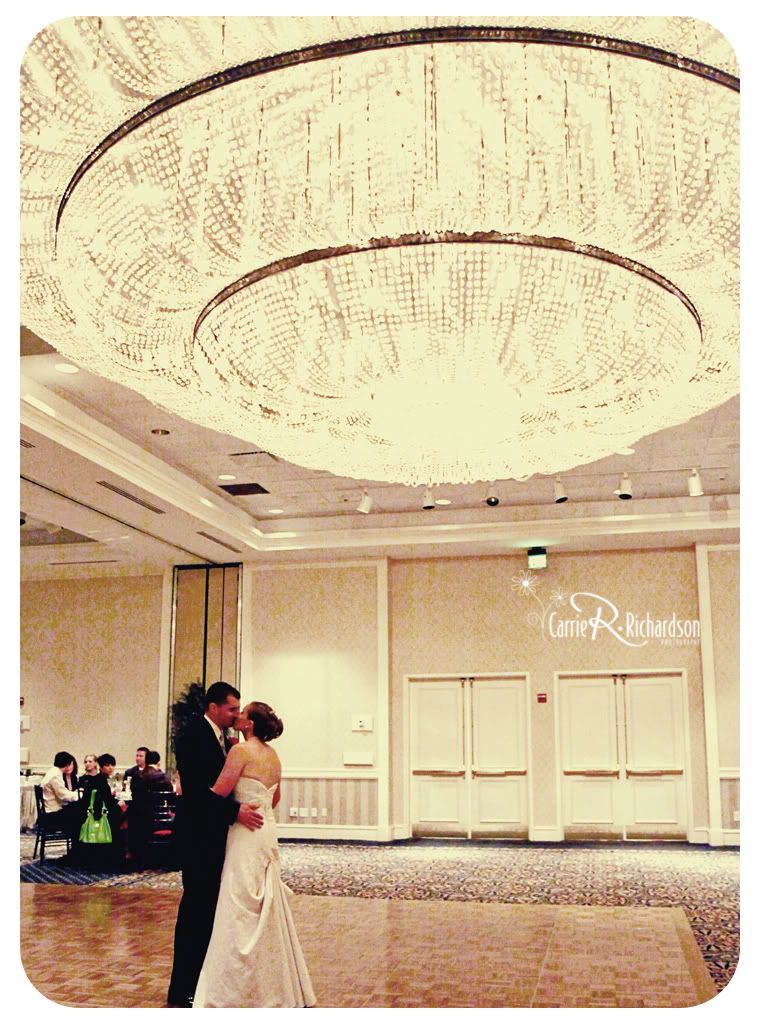 and the ring shot. I was pretty pleased with this one--there were M&Ms in their favors, so I just couldn't help myself!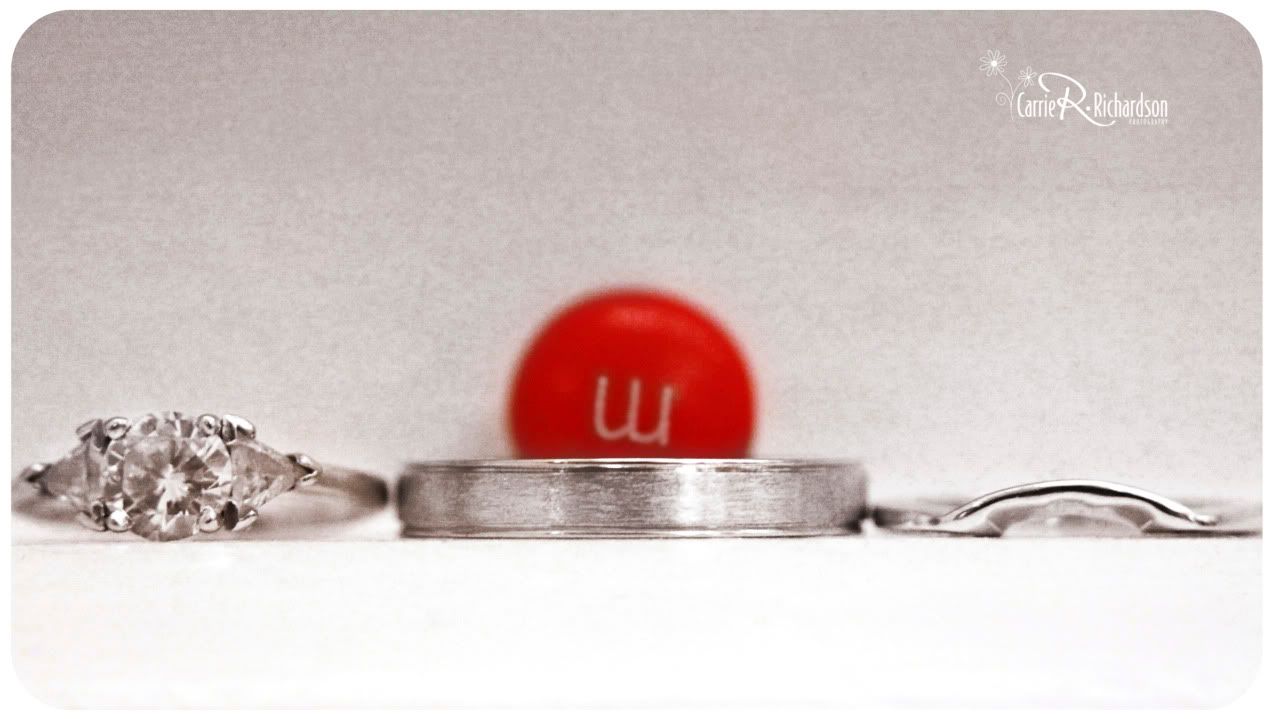 loving this wedding? want to see more? go check out my
cream o' the crop
section to see more of the goodness from this wedding!