I just realized I never blogged these, which is kind of nuts, since it was, oh...at least six shoots in one. more, really. I'm not sure how many posts I'll do, but this in the first!
We took these photos in the fabulous Star, NC. If you haven't heard of it, it's the geographical center of the great state of North Carolina, and where the core Sullivan family grew up.
The family came together to get pictures before the celebration of Mr. and Mrs. Sullivan's 50th wedding anniversary. After we got the whole group, we split in to subgroups, and that's what I'll share later.
this is one of the first images we took. LOVE the intensity of the colors!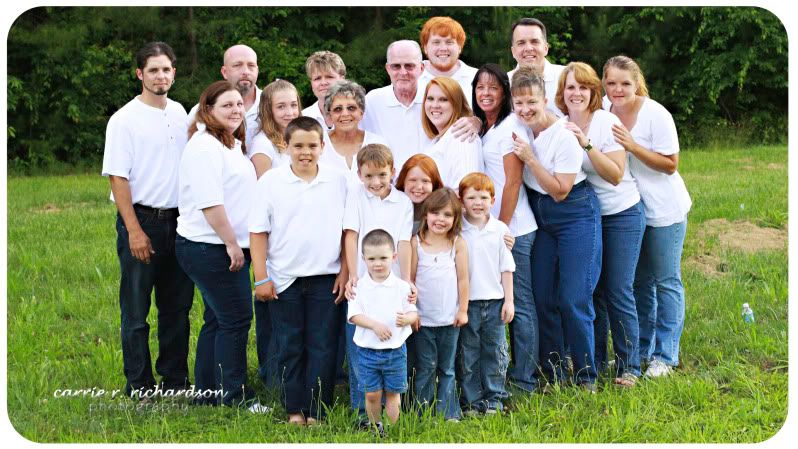 next we took one closer to the water. while taking this picture it started to sprinkle and we had to run for cover! it rained for about 10 minutes, which cooled everything off and made the park even more beautiful! I lovelovelove shooting right after it rains!
next we walked down to the pier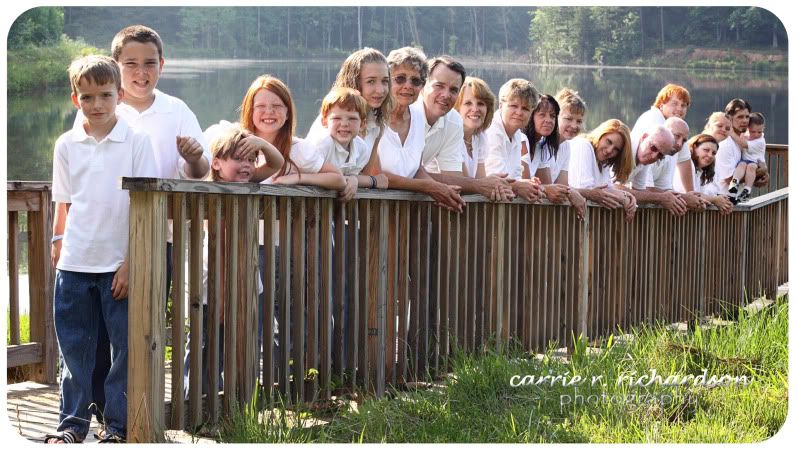 and finally got the one that ended up being their favorite--they got a huge canvas print to give to the celebrating couple as a present!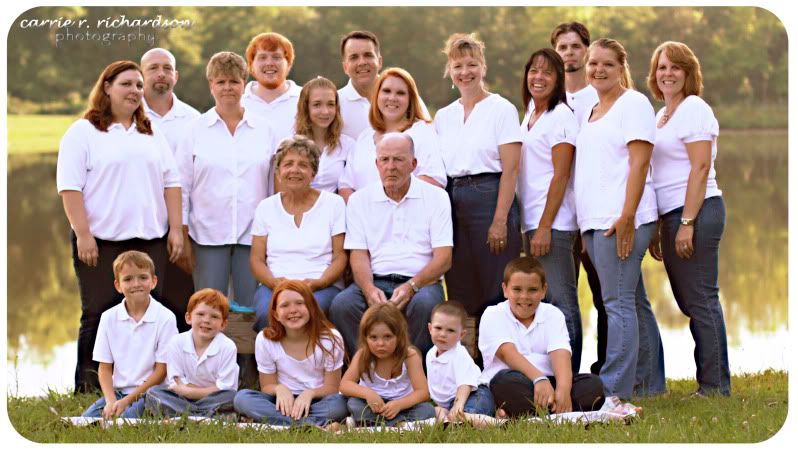 it was SUCH a pleasure working with all of you! I look forward to sharing the rest of the images from the shoot!