what a fabulous evening wedding! The Russell-Alwine wedding was just fantastic! These are a just a handful of the images I've edited so far--and there are many, many more to come!
the ceremony was at First Presbyterian Church in downtown Chapel Hill, and the reception was at the AMAZING
Carolina Inn
. Such a gorgeous venue.
here are a few quick teasers from the big day. more soon!
the bridesmaids and their shoes...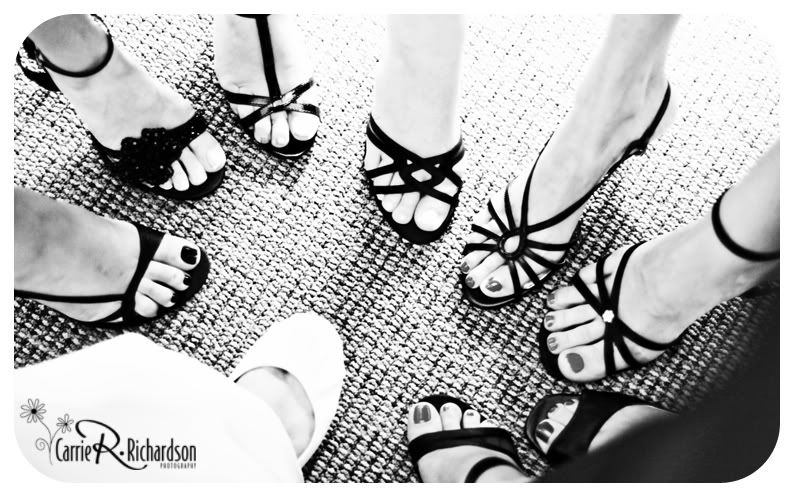 just married!
champagne toast!
and more feet--these are the groom's kickin' wingtips and check out the bride's tattoo--she has two bees because they are "B" and "B!" adorable, yes?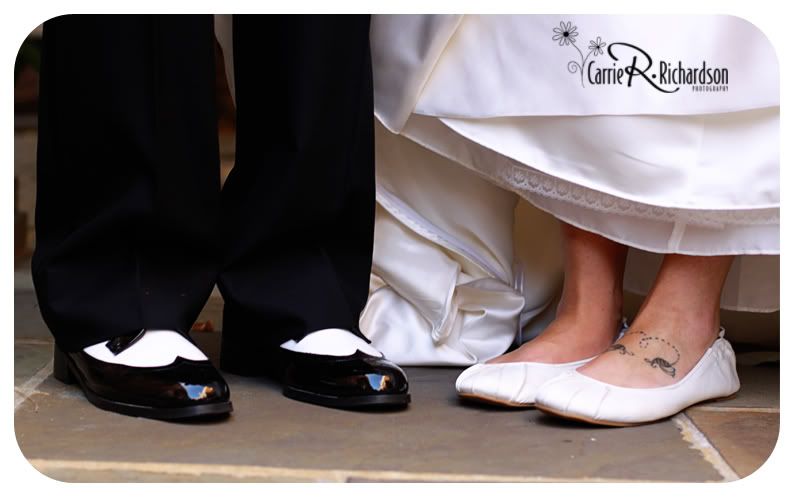 congratulations Bev and Bobby!!!