and this is one of my very favorites from the wedding--that's the couple, in the limo, as seen through a champagne glass. pretty rockstar, huh?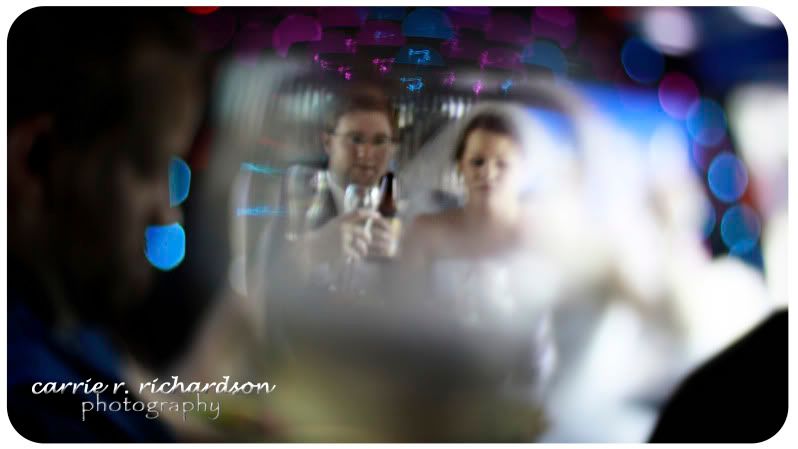 I emailed Leanne the 40-some-odd teasers from her big day, and here's what she said back to me:
"I'm crying. We had to go through it 4 times to really take it all in. We LOVE them. They are absolutely incredible. They are better than I ever dreamed or imagined. We both think you are so creative and love love love them all.

I have never been happier. I never underestimated your talent, but I had no idea what it would feel like to look at wedding pictures of me and my friends. They are absolutely incredible. Even if these were all of them, we'd be completely thrilled and satisfied!"

a note from the bride
on a personal note, it is enthusiastic, humbling responses like these that make being a photographer worthwhile! All the time spent editing, all the frustrating moments, all the standing in the hot hot heat and worrying the bridal party because I'm turning so red when it's 102 degrees outside in Texas in July. :) Seriously, this is the kind of compliment that keeps me going. THANK YOU, Leanne and Jarrod.