I really love Durham, y'all. It's an awesome city to live in and an even more awesome city in which to photograph.
Jamie wanted some updated headshots and brought her sweet doggie, Sasha, along for the session. I love it when people bring their furry family members, too!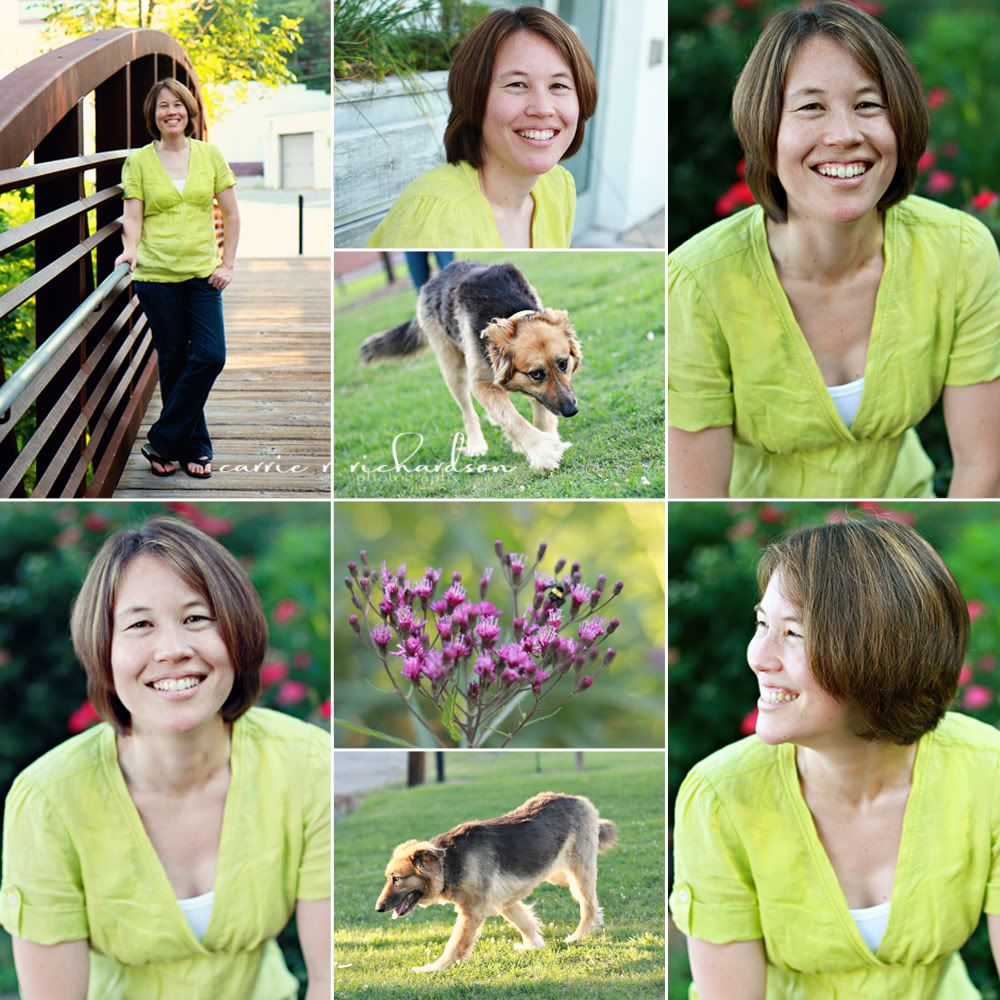 And since the bees were out and about doing their duties, I had to get a picture of that, too, because it made us all smile. :) Thanks again, Jamie! Please give Sasha a scratch behind the ears for me!