I just love the mountains of north carolina. maybe it's because they are still a novel thing to me--in tulsa we had plenty of rolling hills and lots of shoreline from our lakes and rivers, but I rarely saw real
mountains
. and there's such an awesome vibe when you travel out west--I just love it!
so of course I was thrilled when sarah and evan's wedding rolled around! I had such fun doing their
engagement photos
and their wedding was simply gorgeous. see?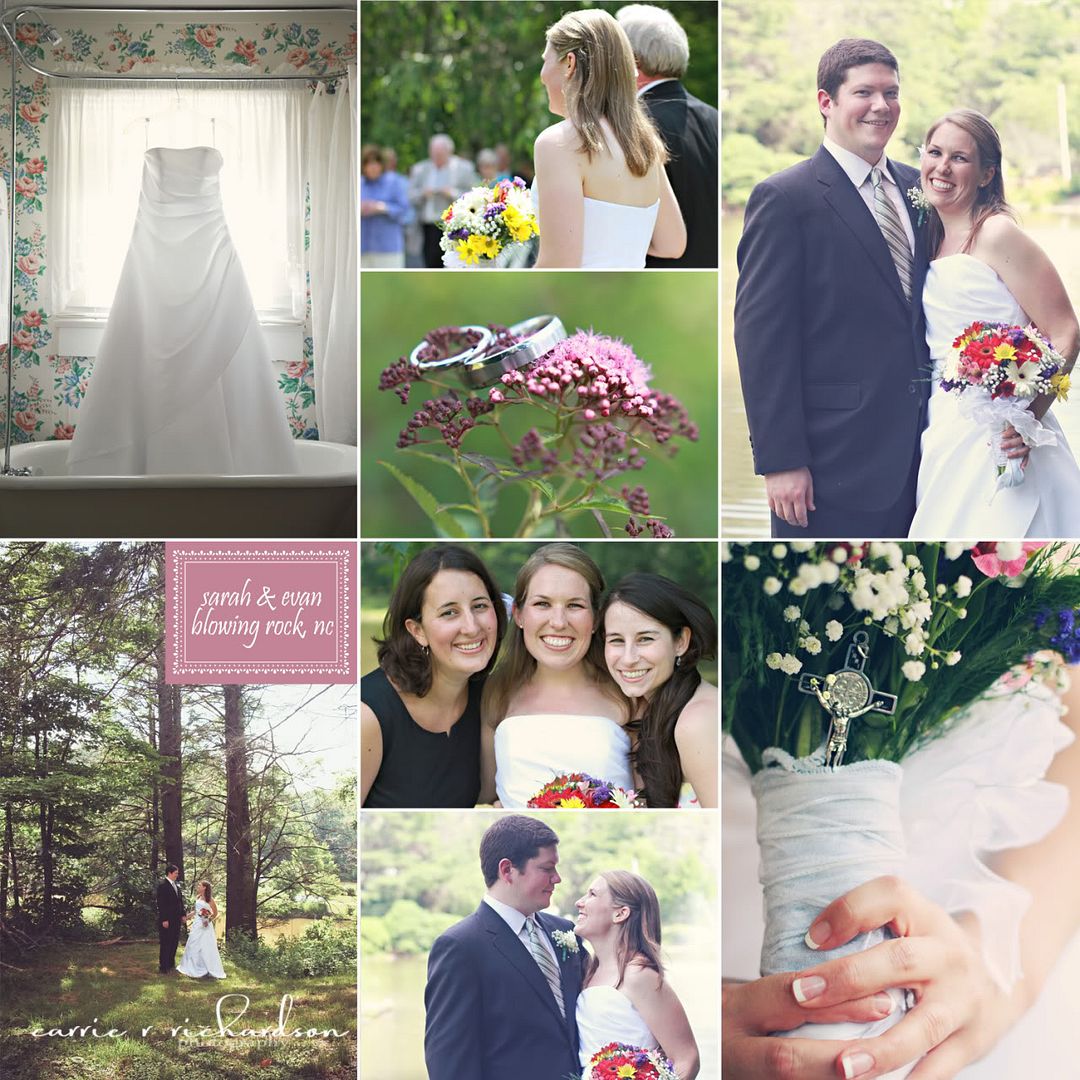 also, that top left picture of her dress in a bathtub? tells you just how awesome sarah is! I told her what I wanted to do and, without batting an eye, sarah said "do whatever you want, I trust you completely." and now that is my favorite dress picture EVER. :D
one other awesome thing about this wedding was the venue! It was a lovely little city park and the wedding was on a little peninsula of land with a gazebo. and this wedding helps me answer a question I get
all the time
. first, the picture: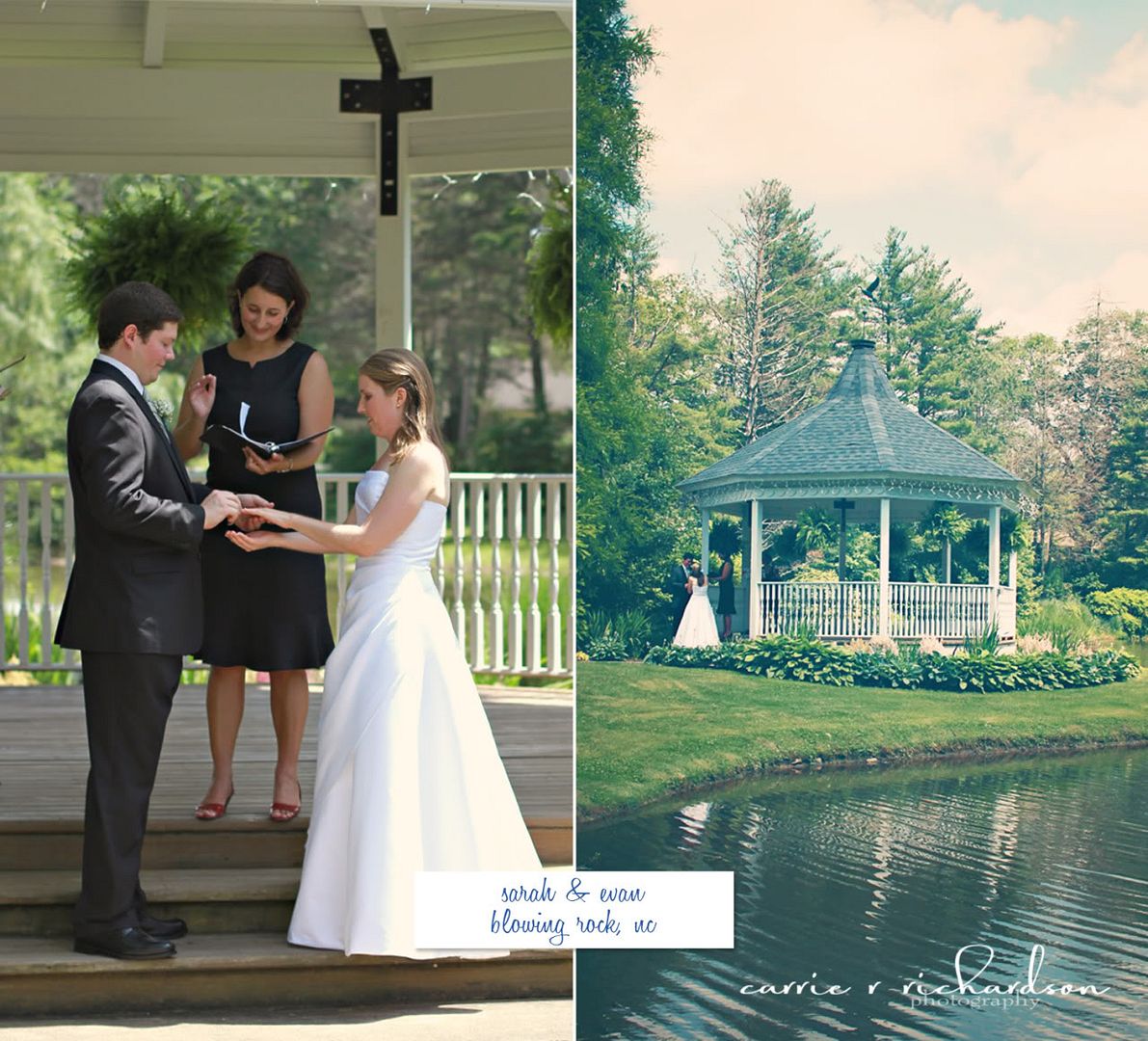 More often than not I get asked "do I want/need/have to have a second shooter?" It's a totally fair question--weddings have budgets and second shooters cost money! But if you have a second shooter, you can often get perspectives like you do here. These were taken within two seconds of one another. And in this case, my second shooter was my fabulous husband Matt, who second-shoots for me 95% of the time! :)
There are a ton of other amazing moments from Sarah and Evan's wedding I'd like to share with you--and you can see them on my
wedding website
, under "recent weddings." Go check it out!