if I had to sum up lauren and pat's wedding in a word, that word would be incredible--the venue was picturesque, I loved the colors, lauren looked radiant, pat looked polished, and it was a sunny (and hot!) day! I loved it that everyone partied the night away too!
and pine lake pavilion was just fantastic! the light in the trees, the details of the venue, and just the overall gorgeousness--I was blown away!
I had been looking forward to this wedding for over a year--and especially since I did their engagement photos! and it did not disappoint :)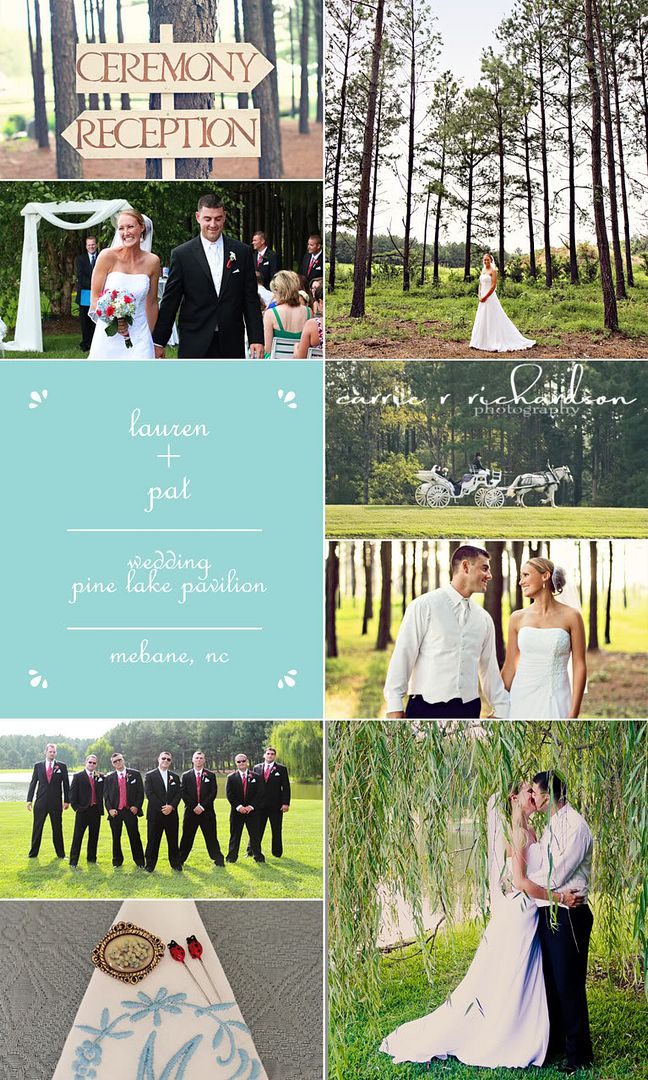 I must say--the guys totally rocked their pink, yes? and the horse drawn carriage was unbelievable! and at the bottom, those are lauren's something olds--so sweet!
love these? go check out the rest of their wedding under "recent weddings"
here
!