I've already had the pleasure of photographing janice and murphy before--and they were a HOOT. This time there's a new dog in town--dakota--who is a calmer, bigger doggie with awesome eyes and who loooooves his mama.
there weren't any slides or swings this time, but duke gardens was SO pretty!
unfortunately it was HOT that afternoon, and the doggies were not interested in keeping their tongues in their mouths. personally I think it's that big tongue that makes this picture extra cute!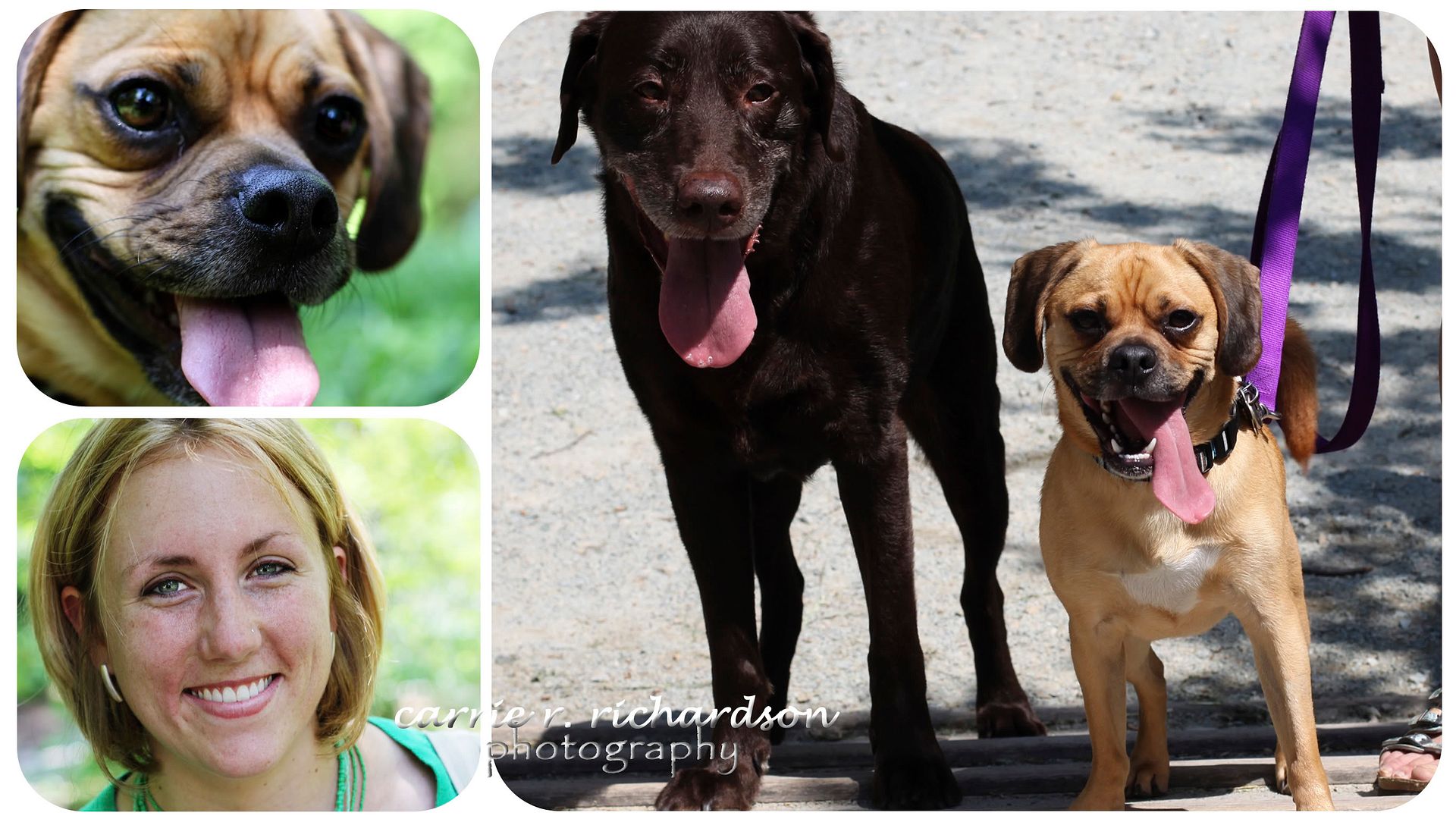 cuddles.
LOVE that close-up on the right. dakota is a very photogenic doggie.