and the end...
beautiful chandeliers in the ballroom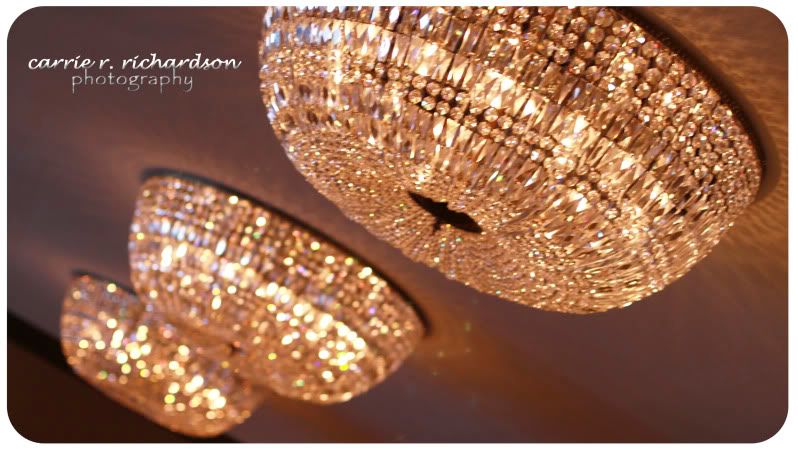 Jessica's brothers (and honorary brother) made it a leeeetle uncomfy for Mark to remove that garter!
thankfully, Mark managed to escape with the garter (and his limbs) intact...
to throw the garter to his boys!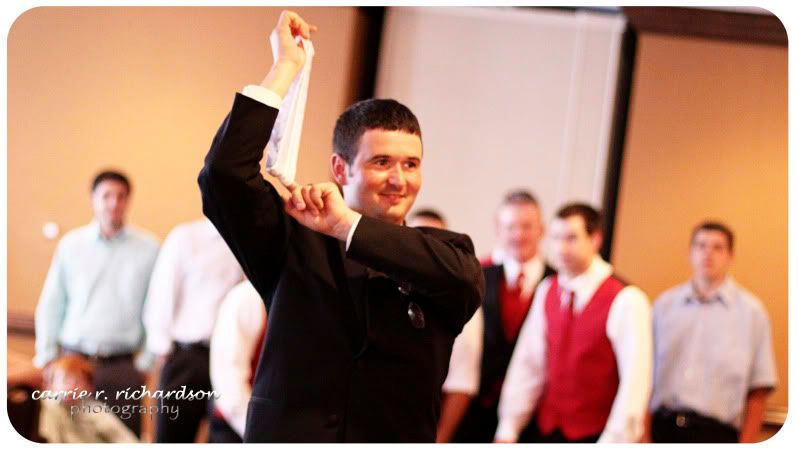 the ladies getting down. yay for linedancing!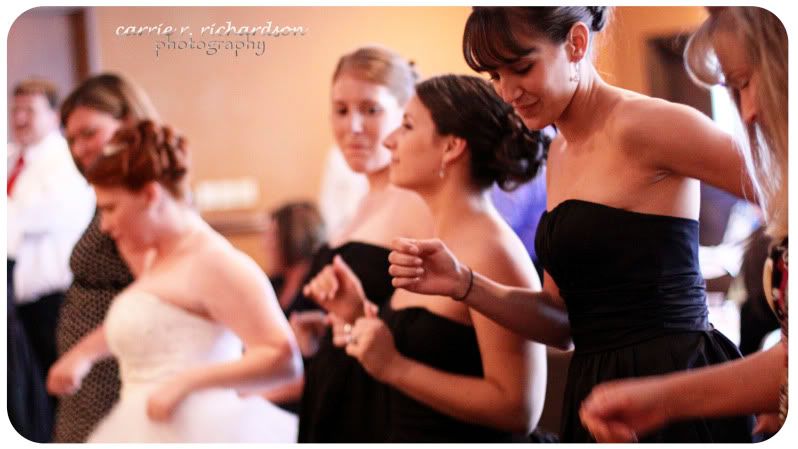 they had two cake toppers--the one they used and the one Jessica picked out. this one made me giggle!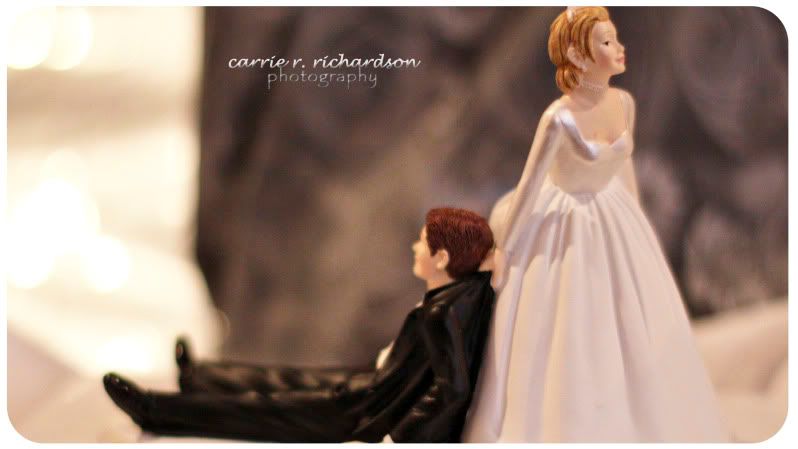 their sending off included heart-wanded bubbles
can you see the love?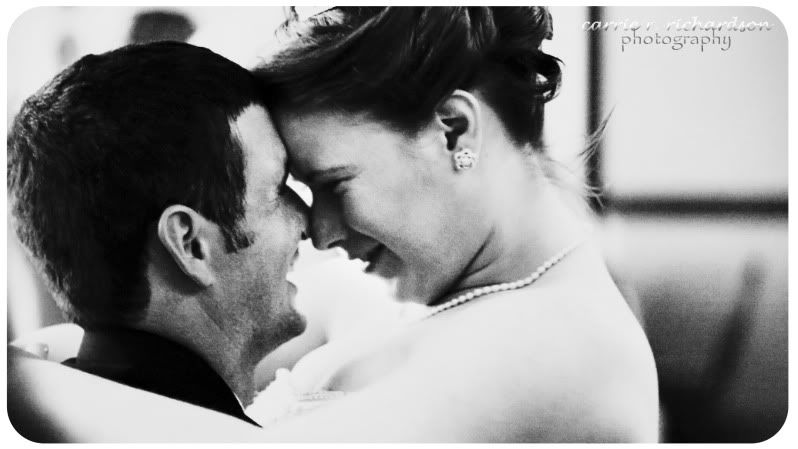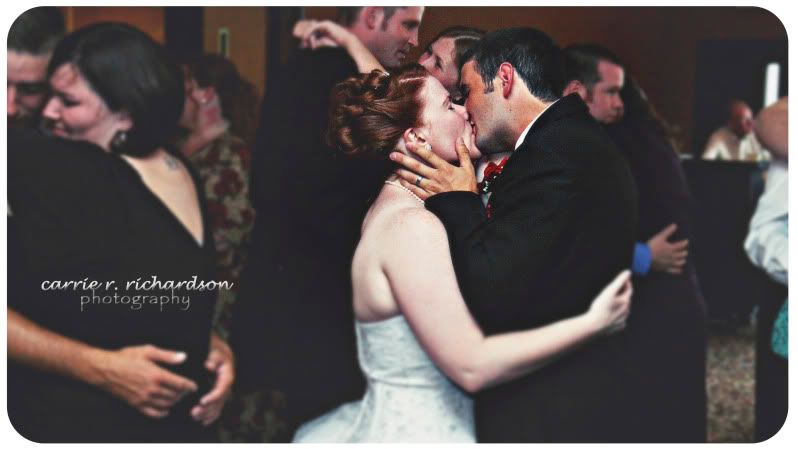 the grand exit