I was thrilled that this family wanted to book another session! they are such wonderful people and I love working with them!
abby was cute as a button! she wanted to be everywhere and look at everything, and looked adorable doing it! love the pink sweater, too.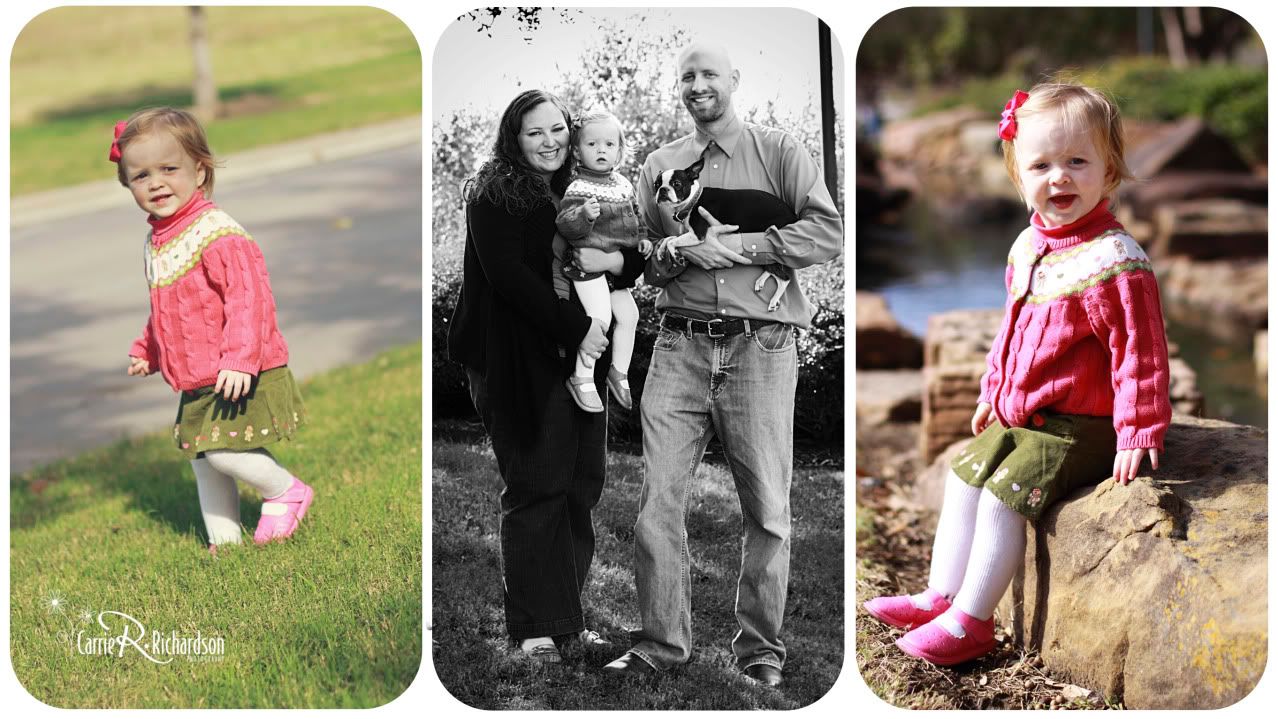 and here's the whole fam!
this picture makes me smile--I love how everyone is just doin' what they do, and how Abby is about to stand up!
it was great to see you guys again! looking forward to working with you next time!