this was a really fun session! lauren and pat were up for anything, and we got some AMAZING light while we took pictures together. we headed to downtown chapel hill and enjoyed all the area had to offer.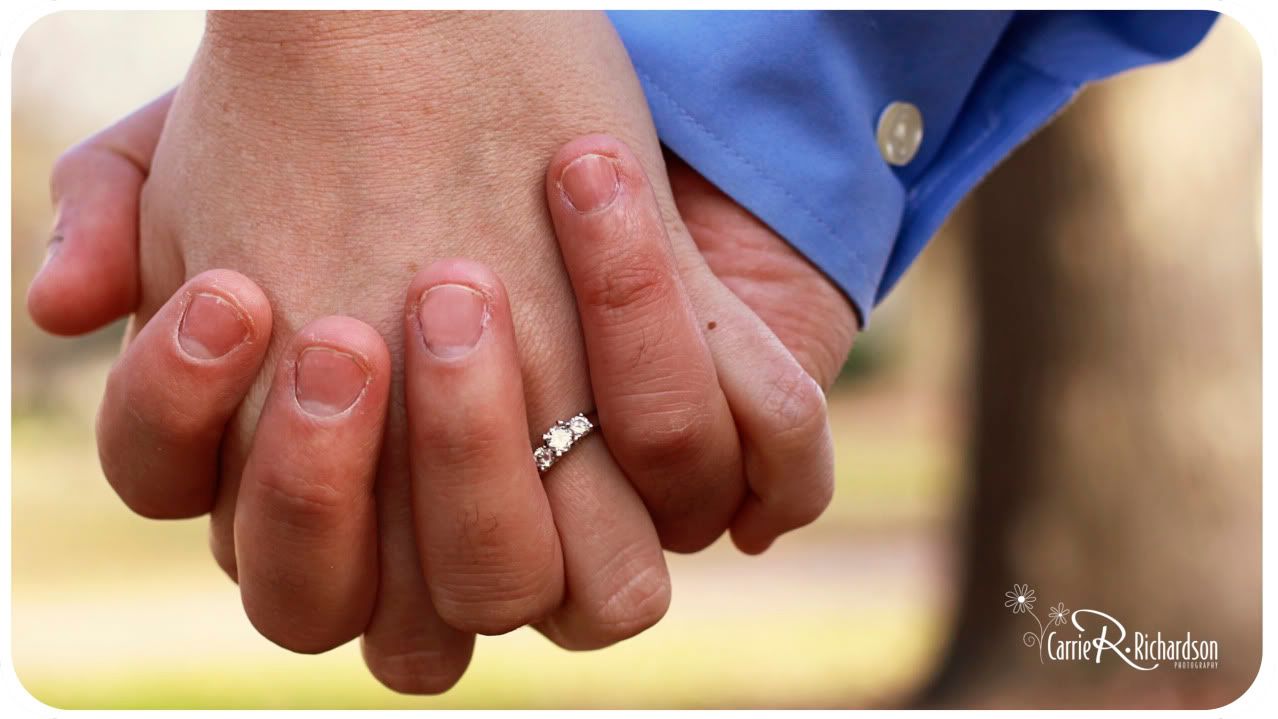 they are such a handsome couple!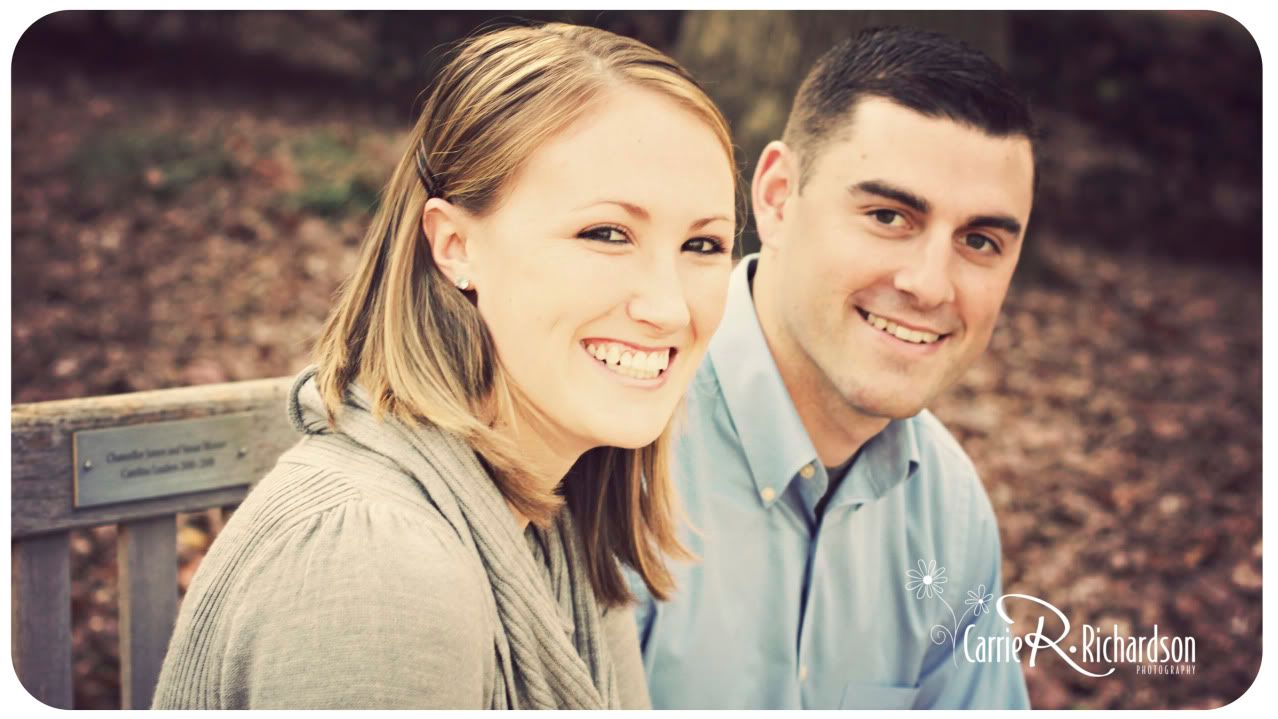 and clearly very much in love.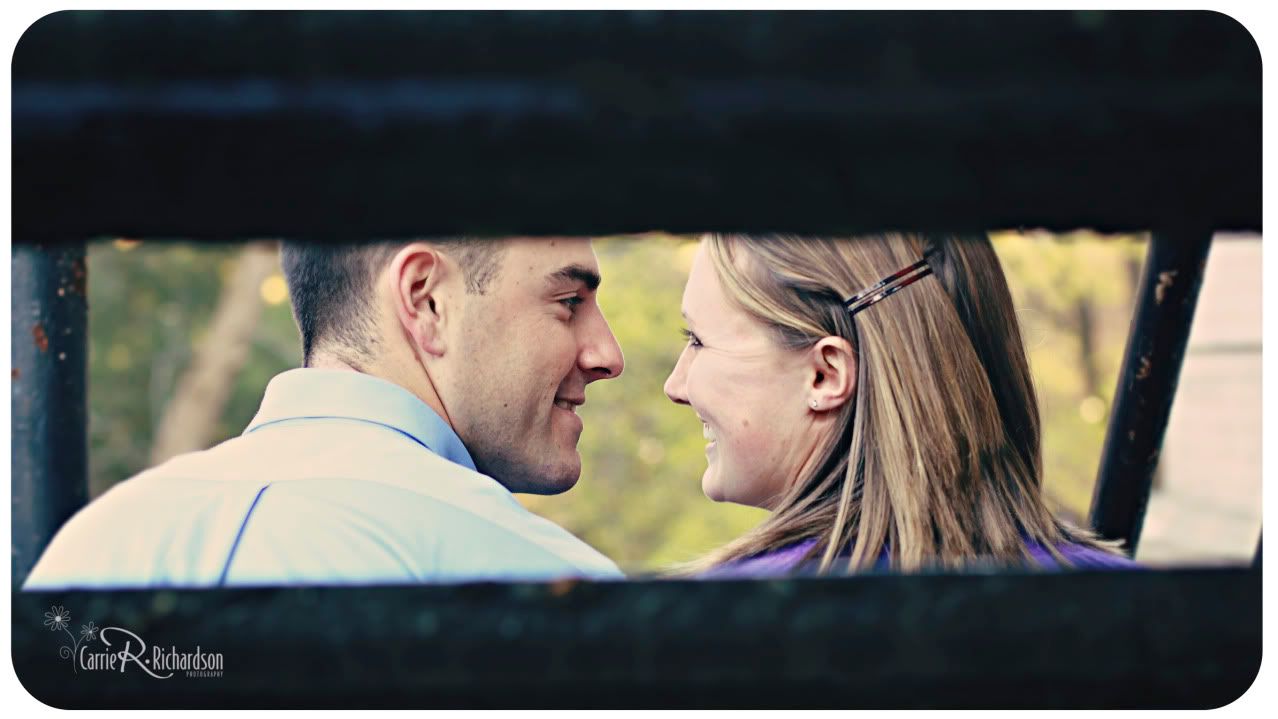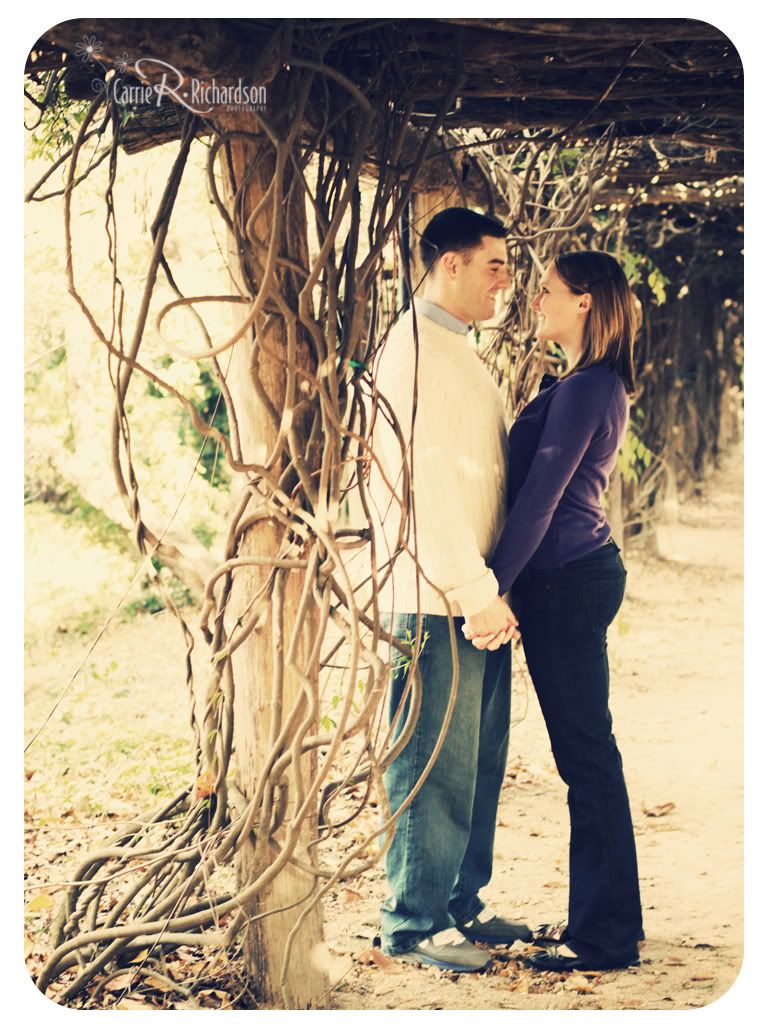 and this is one of my faves from the day. lauren and pat weren't too sure about it when I said "let's take some on the rusty stairs"--heck, even I was just taking advantage of what inspired me! but they obliged, and we are all REALLY pleased with how they turned out!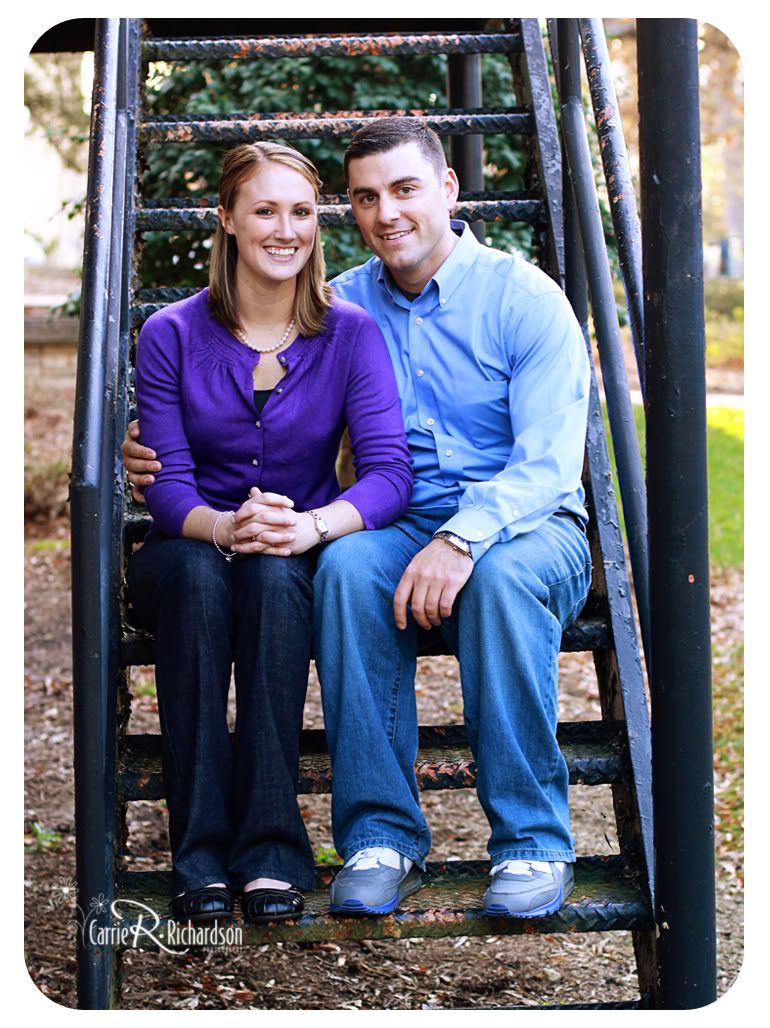 their doggies, brady and kali, joined us for part of the session. the pups were not really into the whole picture taking part--there was so much to check out! but they cooperated and we got some cute ones of the whole family.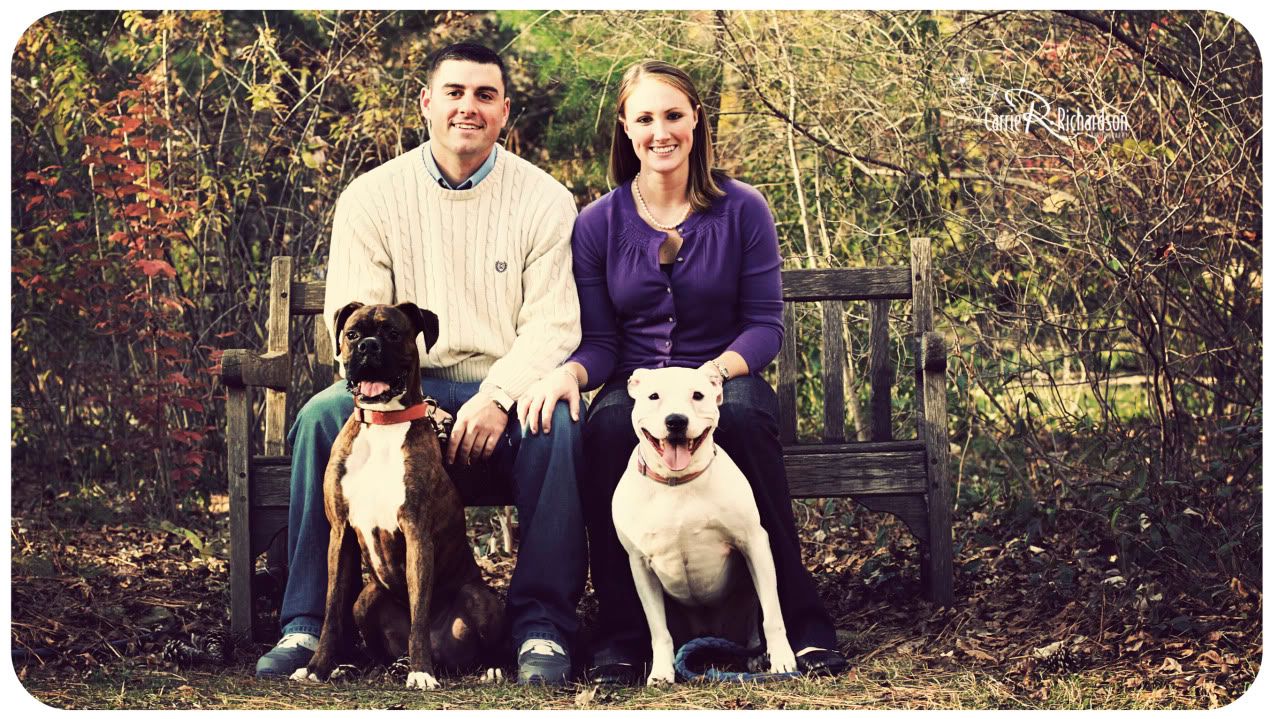 and this bench, right here, is why we chose the location. this is where pat proposed, right at this very spot!
and here's a classic UNC Engagement shot--at The Old Well.
I can't wait for your wedding in August! Really looking forward to it!