I had the pleasure of doing another mini-photo shoot for laurie this fall--I'd met her over the summer at our mutual friend's wedding (
leanne and jarrod
!) and taken some
pictures of her and her family
then. it was wonderful to see her again!
laurie is unbelievably talented--she writes, she sings and she is always a bright and happy person. It was great working with her! she wanted some photos for her professional use, and I was happy to oblige.
the colors in this one are so fall and so amazing--man, I miss the fall!
I love the one of her twirling--she was turning around and the scarf just spread out--fabulous!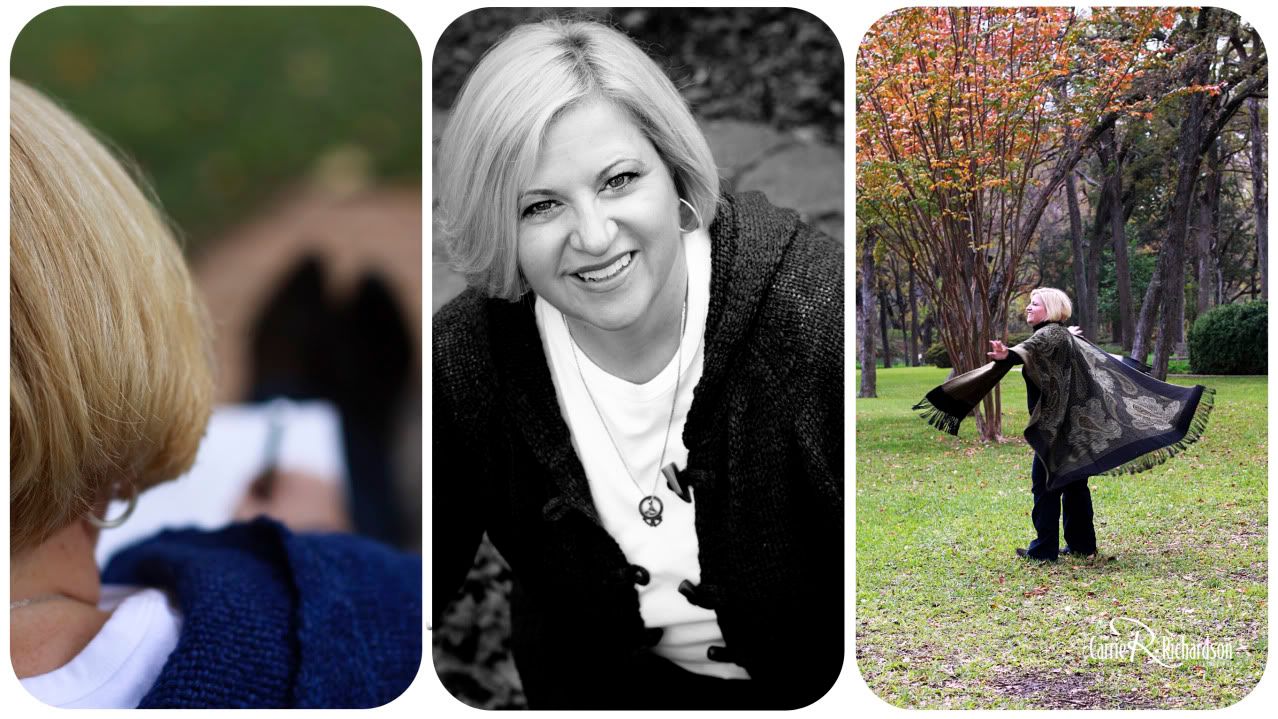 and this is my very favorite from her session. it's the kind of photo where I look at the image in my camera and think "wow!" I love the lines, the colors and how it's of her working!